Lipari 21 : caisson de basses discret et slim
The Lipari 21 subwoofer has a flat design and features a 21 cm diameter driver powered by a generous amplifier. Built to support a pair of compact speakers or a pack of compact home cinema or satellite speakers without a subwoofer, Lipari 21 provides a nice bass boost and improves the realism and sound balance in music as well as accompanying soundbars.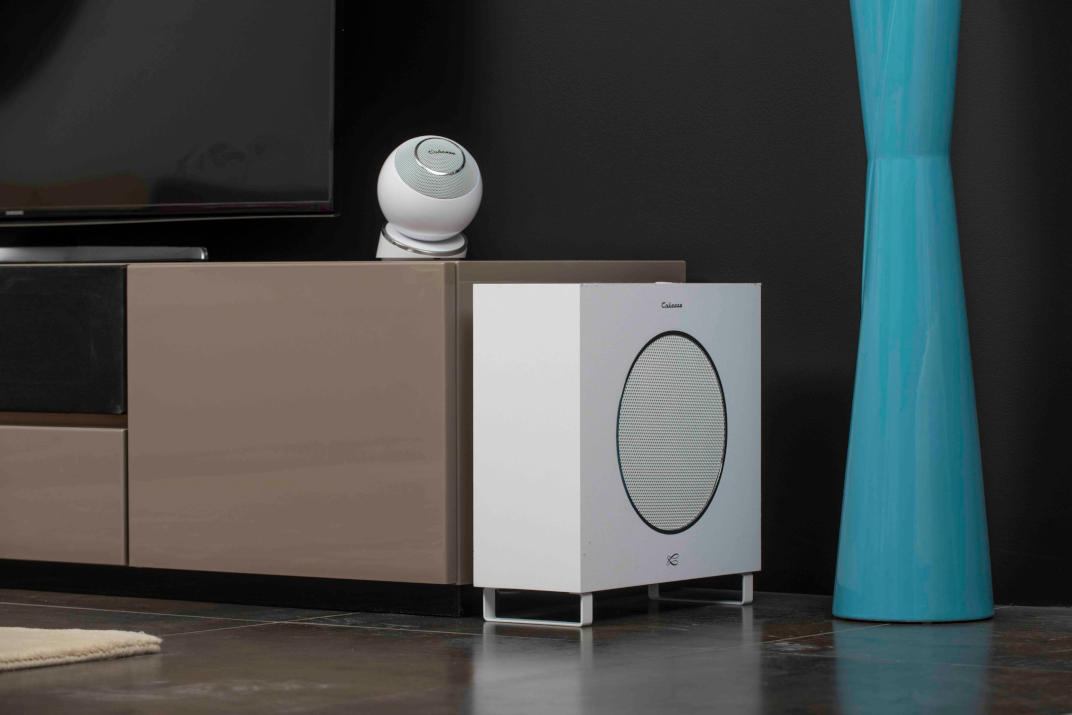 Thinner and lighter than the Santorin 21 subwoofer that accompanies the Eole 3 WS system, the Cabasse Lipari 21 subwoofer is a compact and slim model, that can be easily placed against a TV-Video cabinet or against a wall. It is equipped with digital amplification providing a total of 200 watts of RMS power, with 400 watts of peak power. It can power a 21 cm diameter loudspeaker with a cellulose fibre membrane.
The Cabasse Lipari 21 subwoofer produces firm, dynamic bass that brings realism to the listening experience. Thanks to its aesthetic design, this discreet subwoofer is a great companion for all types of speakers, in stereo or for a multi-channel home theatre configuration. It's essential for fully enjoying the amplitude and dynamism offered by the multi-channel sound of DVD, Blu-ray and Blu-ray UHD 4K discs.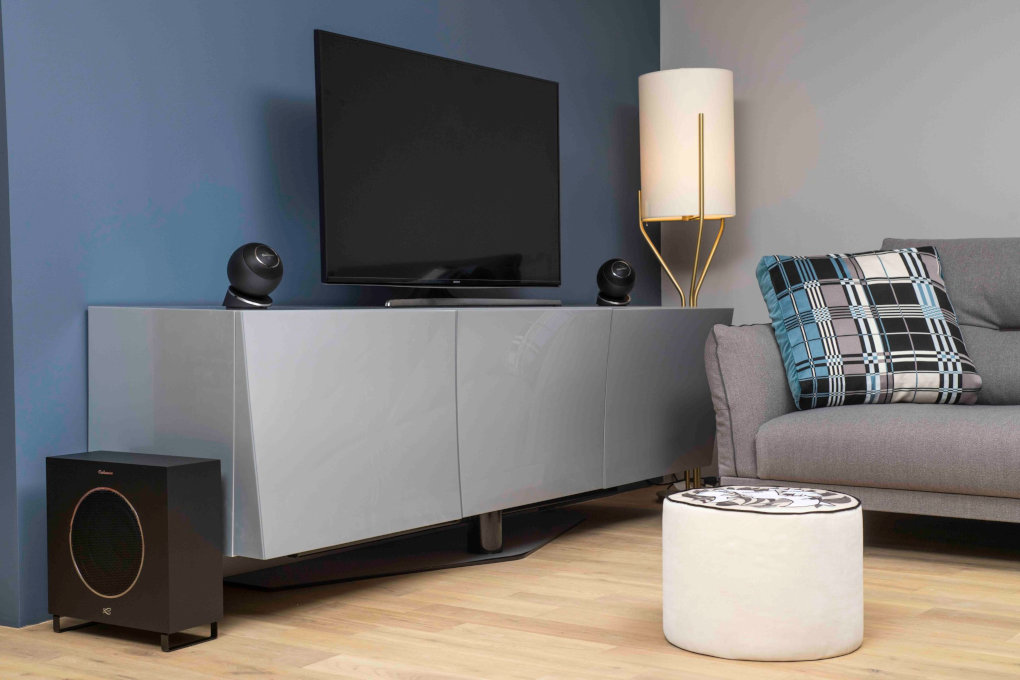 FEATURES AND SPECIFICATIONS
TECHNICAL SPECIFICATIONS
Ways
1
Drivers
21 cm woofer
Cross-over points
adjustable 50-180 Hz
Frequency response
33 – 160 Hz
Sensitivity 1 W / 1 m
active
Nominal Impedance
active
Minimum Impedance
active
Power handling
200 W
Peak power
400 W
Magnetic shielding
no
DIMENSIONS
Dimensions
33 x 33 x 35 cm
Weight
9.3 kg
GUIDE UTILISATEUR
Find the nearest authorised reseller!