The Alycone 2 is a compact On-wall satellite speaker equipped with an 8T15 wide-bandwith driver. It offers style and performance for 5.1 home cinema systems. They come in a glossy black or white finish.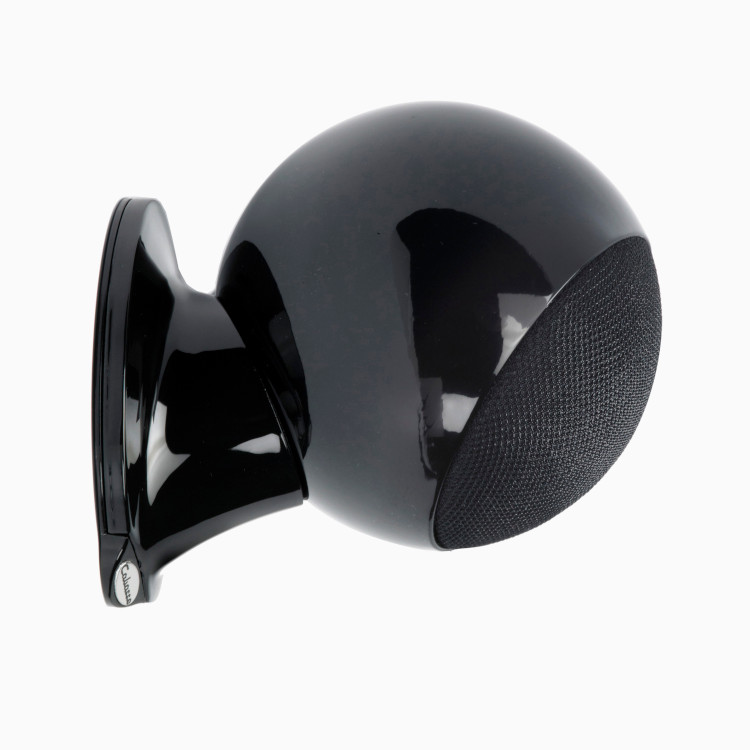 STYLE AND PERFORzMANCE FOR HOME THEATER
The Alcyone 2 On-wall spheres are small in size and only 10 cm in diameter. They benefit from the fundamental characteristics specific to each Cabasse loudspeaker: acoustic linearity, dynamics, power handling, and absolute spatial coherence of direct sound.
Aside from the wall-mountable feature, Cabasse's Alcyone 2 satellites can also be placed on shelves or fixed atop optional stands. Magnetic bases make it easy to change speaker position and provide ultimate flexibility. They are simple to install and easy to enjoy.
In its complete configuration, the Alcyone 2 5.1 system consists of a Santorin 17M2 subwoofer, 5 satellites and a complete set of cables.
FEATURES AND SPECIFICATIONS
SOUND
Way
1
Drivers
8T15 wide bandwidth Cellulose fibre membrane
Frequency response
160 – 20 000 Hz
Sensitivity 1W / 1m
87 dB
Nominal impedance
8 Ω
Minimum impedance
4.6 Ω
Power handling
50 W
Peak Power
350 W
DIMENSIONS
Dimensions
Ø 99 mm
Weight
0.75 kg
USER GUIDE
Find your nearest Cabasse reseller