ARCHIPEL 13 ICP TR integrated speaker
The Archipel 13 ICP TR is a loudspeaker that fits in the ceiling or in a wall. It's equipped with a coaxial loudspeaker consisting of a pivoting DOM24 tweeter and a 13 cm 13T15 IC midrange woofer.
The Archipel range of loudspeakers is designed for perfect integration in ceilings and walls, with no performance compromises. Developed with the same passion that goes into the technical and acoustic design of all Cabasse loudspeakers, the range offers the same presence, high fidelity sound reproduction and user benefits that are to be found in all the company's products.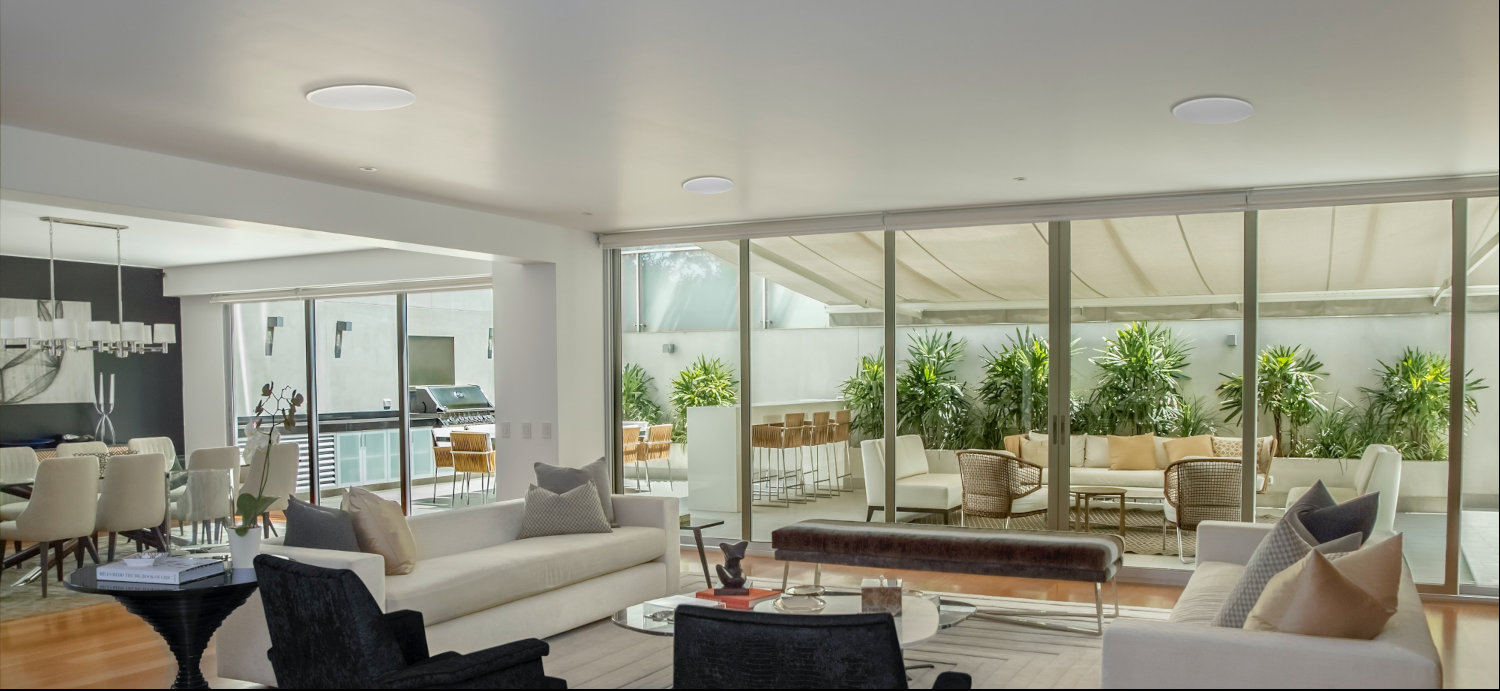 Designed for aesthetic integration in ceilings and walls without technical compromise, the Archipel models offer the same presence and fidelity in sound reproduction as all other models of the brand.
FEATURES AND SPECIFICATIONS
SOUND
Ways
2
Drivers
1 x DOM24 pivoting tweeter soft dome
1 x midrange woofe 13T15 IC Duocell diaphragm P2C
Cross over point
3550 Hz
Frequency response
80 – 21500 Hz
Sensitivity 1W / 1m
84.5 dB
Nominal impedance
8 ohms
Minimum impedance
8.5 ohms
Power handling
15W / 70  -100 V
Peak power
100 W /70-100 V
DIMENSIONS
Dimensions
24 x 24 x 22.4 cm
Weight
3.3 kg
USER GUIDE
Find the nearest authorised reseller!