SANTORIN 30-500 – a subwoofer for exceptionally deep bass
The power and musicality of amplification, the precision of the automatic optimization to room acoustics, the linearity of stroke, the efficiency of the 30 cm honeycomb woofer, the downward firing 360° diffusion and its easy and efficient acoustic and aesthetic integration… Every single detail makes the Santorin 30-500 subwoofer the high-fidelity and home cinema reference in its category.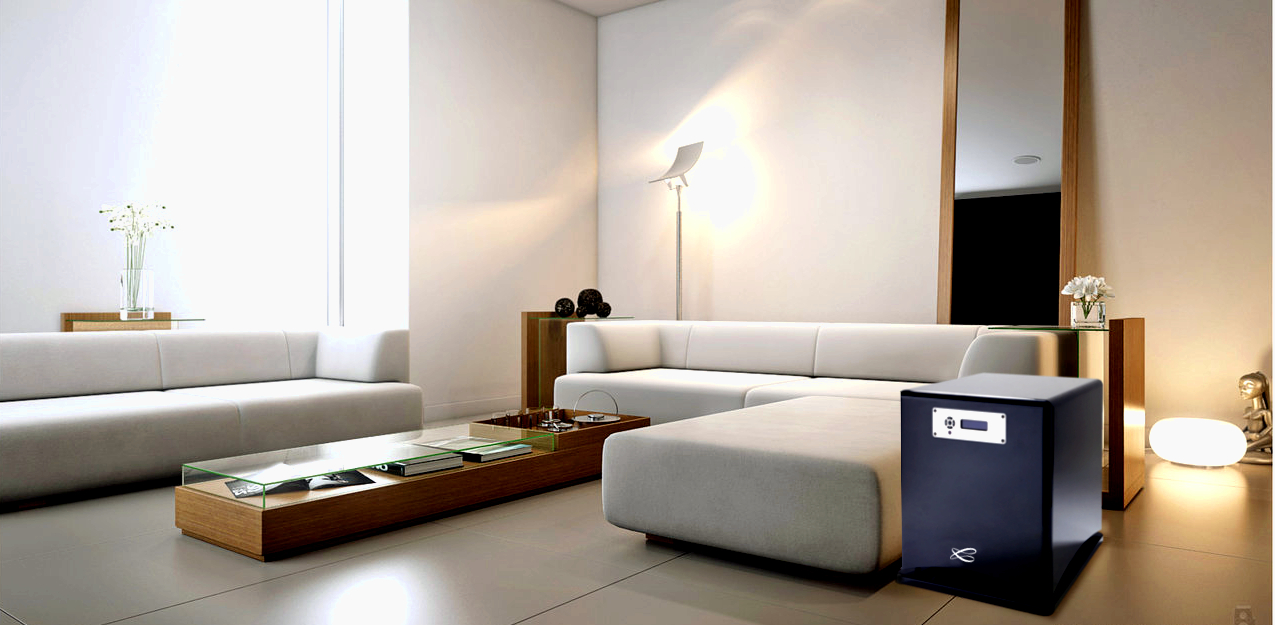 The 30 cm honeycomb membrane of the Santorin 30-500 woofer radiates vertically downwards over 360°. This technique allows you to obtain a frequency response of an exceptional regularity in the listening room. The 30ND40 has been specially designed for use under closed load without a bass-reflex vent. Sound reproduction remains free from vibration and coloration even in the lowest frequencies.

The Cabasse software for acoustical analysis and room correction is integrated in the 500W amplifier. The Santorin 30-500 subwoofer comes with an integrated measuring microphone ensuring the automatic adaptation of the subwoofer's response. The software provides the ability to memorize 3 automatic or manual settings, that can be selected with the supplied remote control.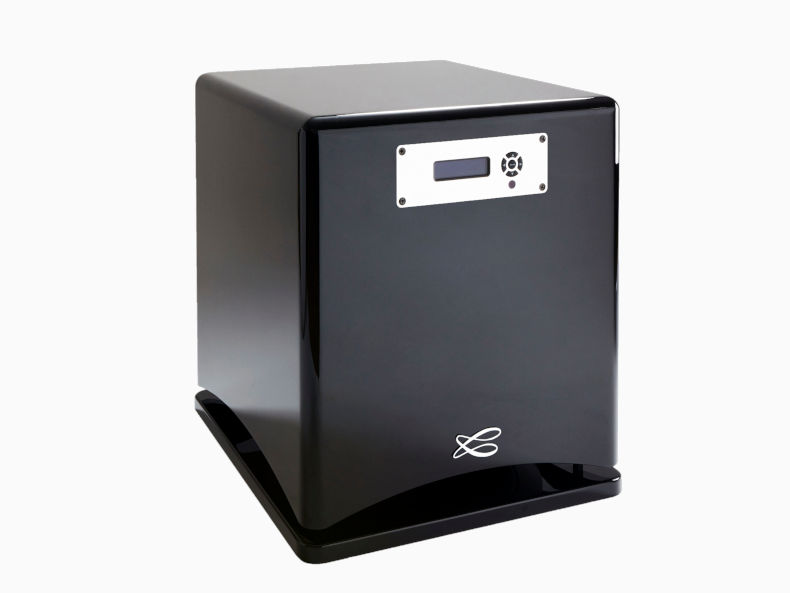 FEATURES AND SPECIFICATIONS
TECHNICAL SPECIFICATIONS
Way
1
Drivers
1 x 12" 30ND40 honeycomb dome diaphragm
Low pass filter adjustment
From 30 to 200 Hz in 1 Hz increments
Phase adjustment
0° to 180 ° in 1° increments
delay adjustment
In one foot increments
Frequency response
22-200 Hz
Max SPL level
106  dB
Nominal power
500 W
Peak power
1000 W
DIMENSIONS
Dimensions
43 x 38 x 47 cm
Weight
28 kg
USER GUIDE
Find the nearest authorised reseller!