STREAM SOURCE – Your HiFi in the digital world
Open your Hi-Fi system to the world of music streaming and open your HiFi system to digitally-stored music!

Equipped with a high-performance digital-to-analog converter, Stream Source brings the best of your audio files to your HiFi. It offers instant NFC Bluetooth connection and immediate network sharing of music stored on external hard drives or USB keys thanks to its USB input and integrated DLNA server.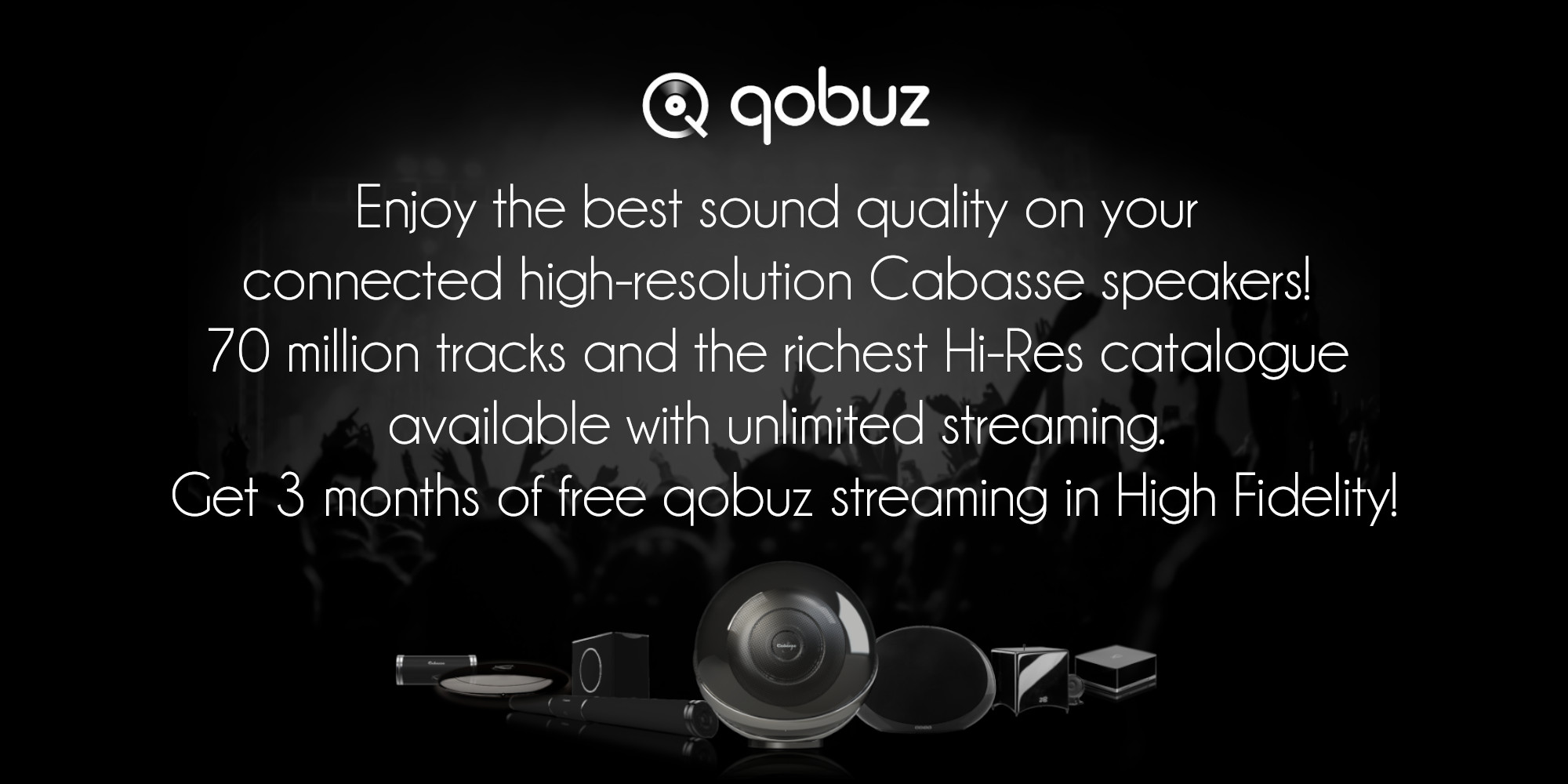 FEATURES AND SPECIFICATIONS
SOUND
Audio Formats
MP3 (up to 320 kbps)
WMA (WMA9, CBR, CBR up to 320 kbps)
PCM (16 bits-44.1kHz, 24  bits-44/48/96 kHz, .wav, .aiff, .aifc files, HTTP streams)
AAC-LC (jusqu'à 320 kbps)
ALAC (.m4a)
FLAC (16  bits-44.1kHz, 24 bits-44/48/96 kHz)
CONNECTIVITY
Connection
RCA analog output with fixed or adjustable volume
Bluetooth, Bluetooth NFC modes
High Definition Direct Wifi (wireless) and Ethernet (wired RJ45)
Direct wi-fi playback and networking of files stored on a USB stick or hard drive
Free Cabasse app for Android and iOS smartphones/tablets
Network
10/ 100Mb Ethernet
MAC & PHY
Wireless LAN 802.11b/g/n
WPS 2.0 security
Audio digital player
(DMR with DLNA 1.5)
Network function
DLNA, WPS, Deezer, Qobuz, Spotify, Tidal, vTuner
Compatibility


DIMENSIONS
Dimensions
40 x 231 x 136 mm
Find the nearest authorised reseller!