SWELL – A portable, high fidelity speaker
Swell is a portable High-Fidelity Bluetooth® Speaker. It's compact and provides powerful acoustics on it's own when paired. Discover the purity and dynamics of "Cabasse Signature Sound" – over 67 years of acoustic expertise – in a small package!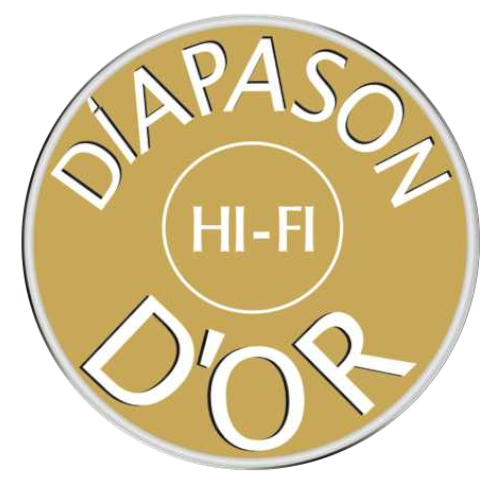 Built with a state-of-the-art digital amplifier and fine-tuned in Cabasse's workshop in France, SWELL is one of the most powerful and well-balanced HiFi portable Bluetooth speakers on the market (providing sound precision ranging from rich bass to treble tones).
Connect your smartphone or tablet via Bluetooth with NFC technology, explore your playlists, listen to your favorite web radio or even directly plug your devices in to SWELL.
ROBUST & LUXURIOUS DESIGN
SWELL is a real "jewel" of a speaker and it's sure to become an integral part of your home decor thanks to its Black and Gold Chromium rings. Its sturdy structure and metallic grill offer resistance and durability making it the perfect travel companion. The acoustics are further enhanced by luxurious Made in France design.

With two designs available, express yourself with your own style: the simplicity of black with black chromium; or the elegance of white with gold chromium.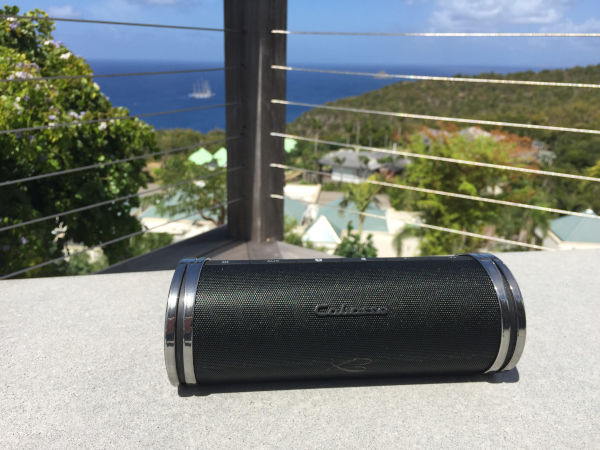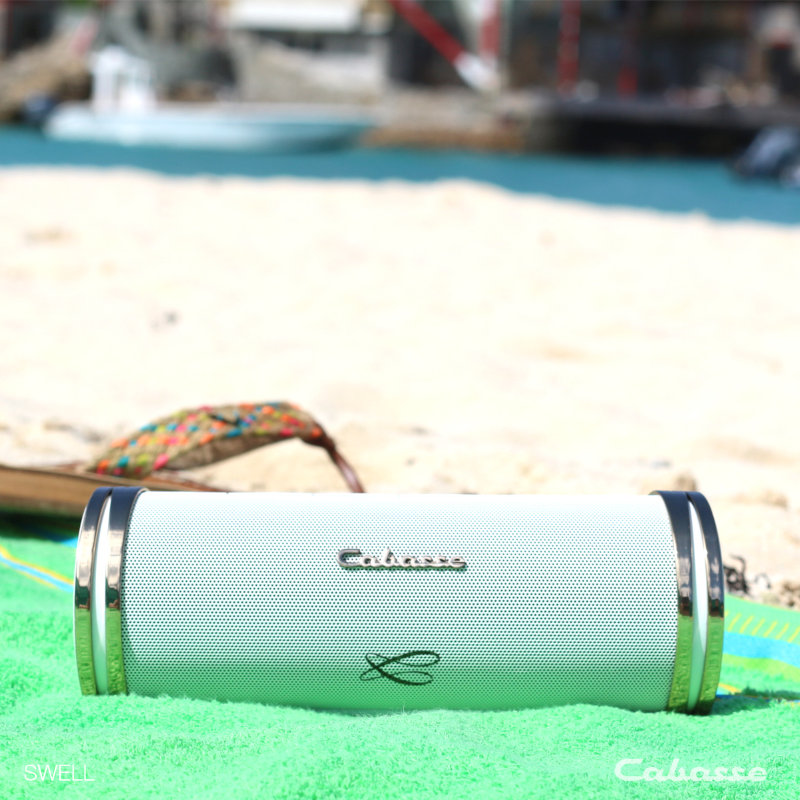 HOURS OF MUSIC, ANYWHERE, EVERYWHERE
Compact and easy to carry, SWELL follows you everywhere at home or while traveling. Its lightweight (750g) makes it the perfect speaker to carry anywhere. With the SWELL Bluetooth speaker, you have up to 10 hours of non-stop music on battery power. Listen to your music without boundaries.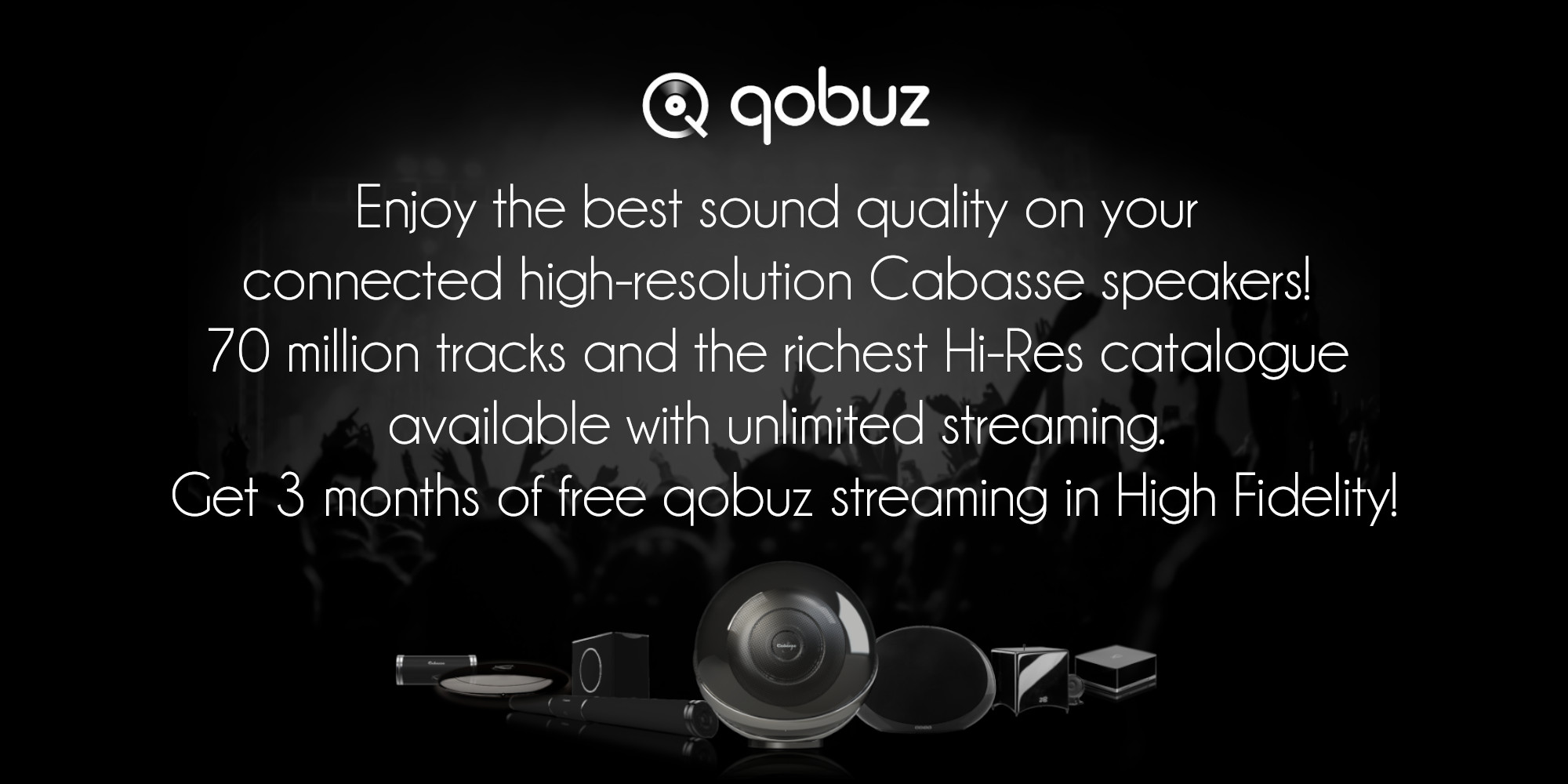 FEATURES AND SPECIFICATIONS
TECHNICAL SPECIFICATIONS
Power
60W (120W for 2 speakers in stereo mode)
Frequency response
55Hz – 22 kHz
Drivers
Bass 2x85mm / Medium tweeter 2x40mm
CONNECTIVITY
Input
Auxiliary
Battery
10 hours of non-stop music
Bluetooth
4.0 with Codec apt-X
DIMENSIONS
Dimensions
185 x 75 x 75 mm
Weight
750 g
USER GUIDE
Find the nearest authorised reseller!