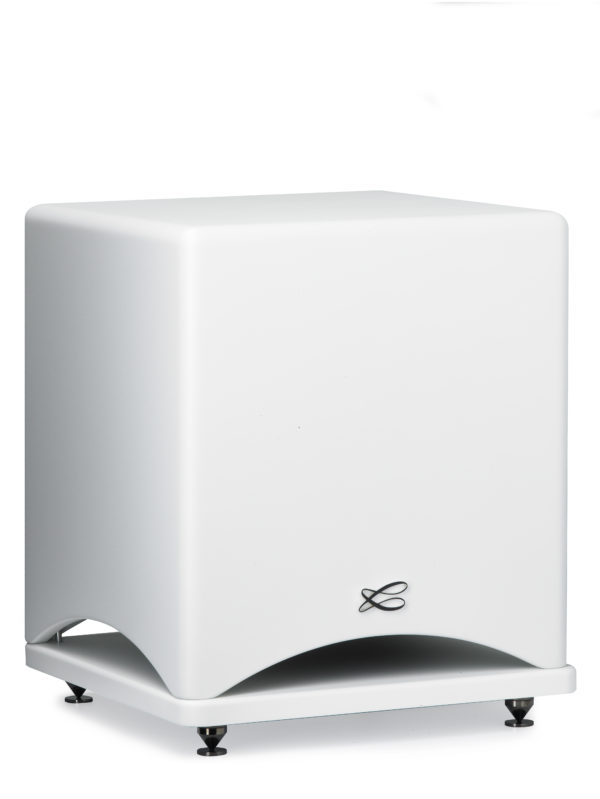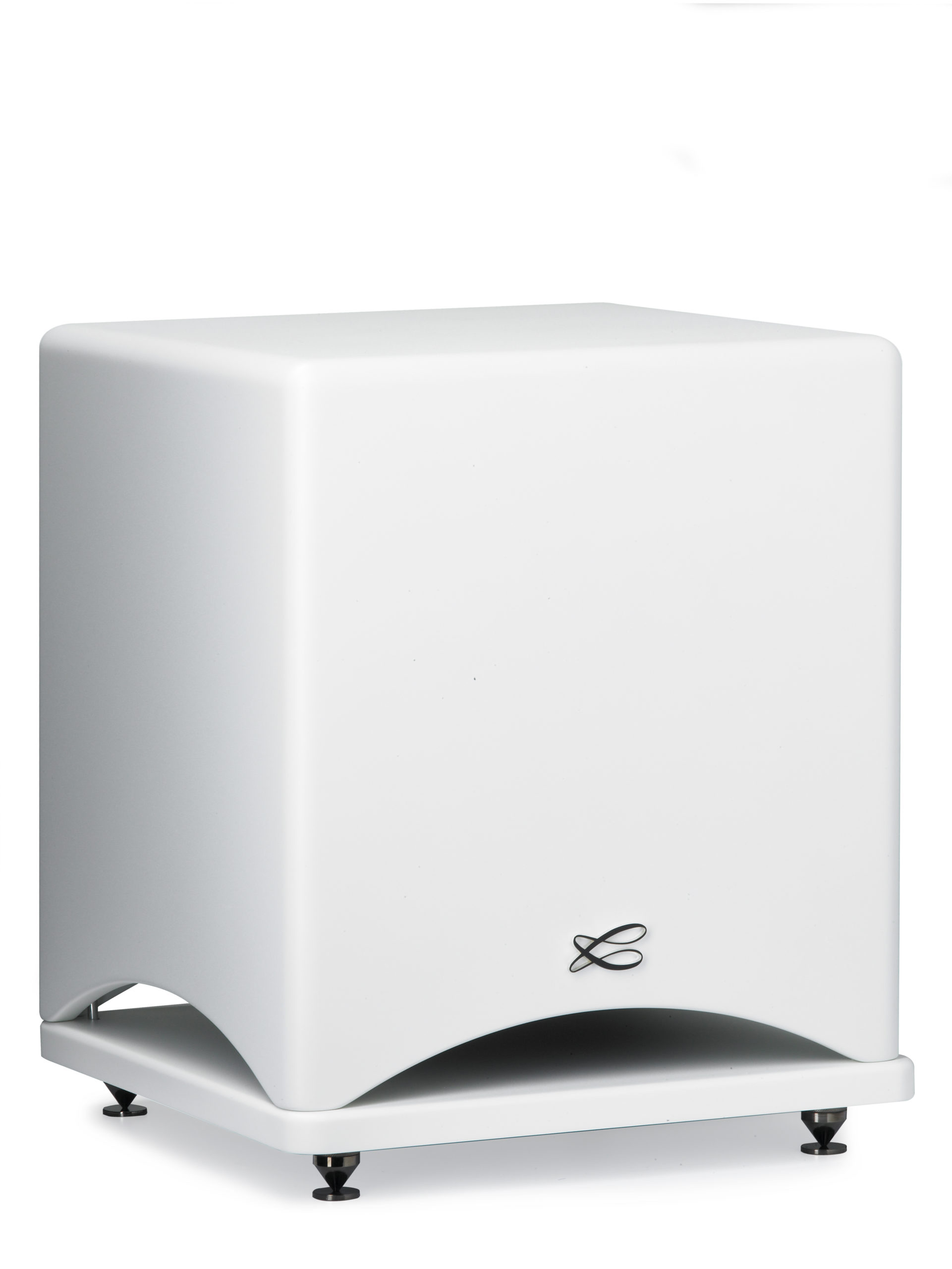 Santorin 25 is powerful and compact and easy to integrate. It's the ideal subwoofer for completing the iO2 system and for equipping a home cinema in a 50 m2 room. The vertical 360° down-firing driver offers punchy bass, full of nuance and depth. It's now possible to place the subwoofer near walls and furniture with no acoustical compromise. Available in black or white, Santorin 25 is the subwoofer for audio systems that are discrete in size but impressive in performance.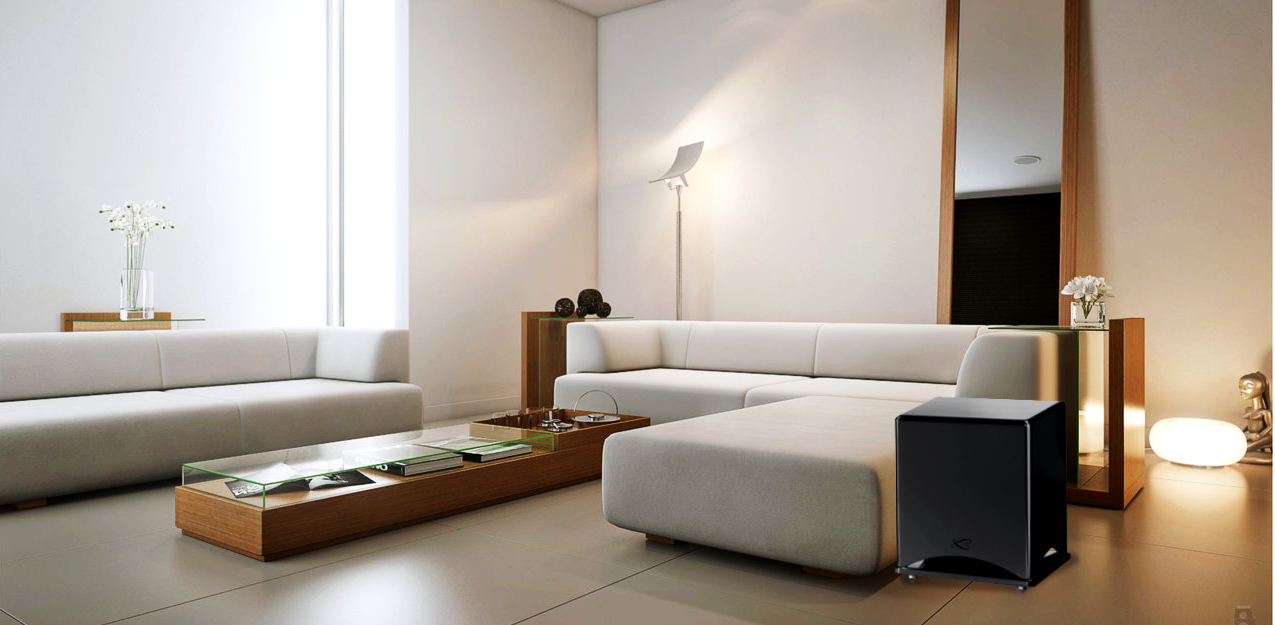 POWERFUL EFFICIENT WOOFER
The cellulose fiber membrane of the 25S20 woofer guarantees high power handling without deformation despite impressive sound pressure levels. Its light weight and good damping result in generous and fast bass. Combined with the 400W peak power of the TS200D amplifier, the dynamic effects of the Santorin 25M2 woofer are stunningly realistic, in music as well as in home cinema.
The traditional, horizontal placement of the subwoofer has been replaced by a 360° vertical down-firing vent. The noise is filtered, the effects of internal standing waves are dampened, the positioning between the subwoofer and the wall is less important. Finally, the reproduction of bass is deeper, purer and always lively and dynamic.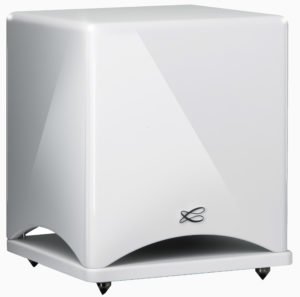 FEATURES AND SPECIFICATIONS
SOUND
Way
1
Drivers
25 cm 2sS20
Frequency response
30 – 160 Hz
Lowpass frequency
40-180 Hz
Maximum sound pressure
111 dB RMS
Low level input
1 RCA
High level input / output
Stereo
Nominal power
200 W
Peak power
400 W
Dimension
DIMENSIONS
Dimensions
42 x 36 x 38 cm
Weight
17 Kg
USER GUIDE
Find the nearest authorised reseller!