SANTORIN 30-200 subwoofer for deep and musical bass
The Santorin 30-200 subwoofer uses acoustic technologies that are  developed directly from our flagship product La Sphère. These enable very deep and musical bass to be reproduced compared to the small size of the amp. For music and movies, the generous and dynamic output is both accurate and impactful and integration with the rest of the system is seamless, thanks to the downward firing 360° vertical vent technology.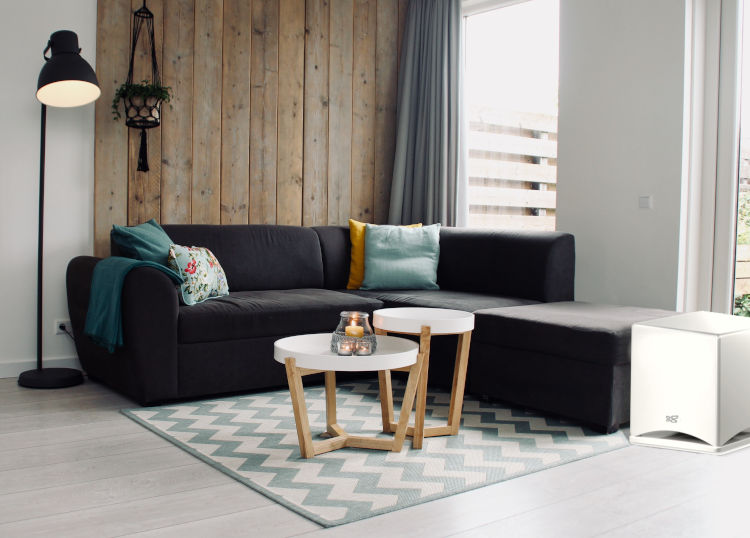 The honeycomb structure of the 30 cm woofer in the Santorin 30-200 permits a long excursion without deforming and distorting. High sound levels are possible across a wide frequency range thanks to the long voice coil, Kapton former and powerful magnetic field.
DOWN-FIRING 360° VERTICAL PORT
The horizontal vent has been replaced by a vertical one, down-firing in 360°. Vent noises are filtered, the standing wave phenomenon inside the cabinets dampened, the positioning of the speakers in relation to the wall is now less critical, low-frequency reproduction is purer and deeper and always lively and dynamic.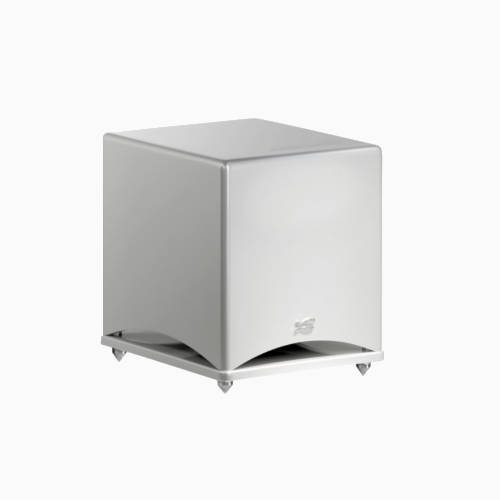 FEATURES AND SPECIFICATIONS
SOUND
Way
1
Drivers
1 x 30 cm 30ND40 honeycomb membrane
Low pass filter adjustment
40 – 180 Hz
Phase adjustment
0° to 180°
Frequency response
29 – 180 Hz
Max SPL level
104 dB
Nominal power
200 W
Peak power
400 W
DIMENSIONS
Dimensions
43,5 x 37 x 46 cm
Weight
25 kg
USER GUIDE
Find the nearest authorised reseller!