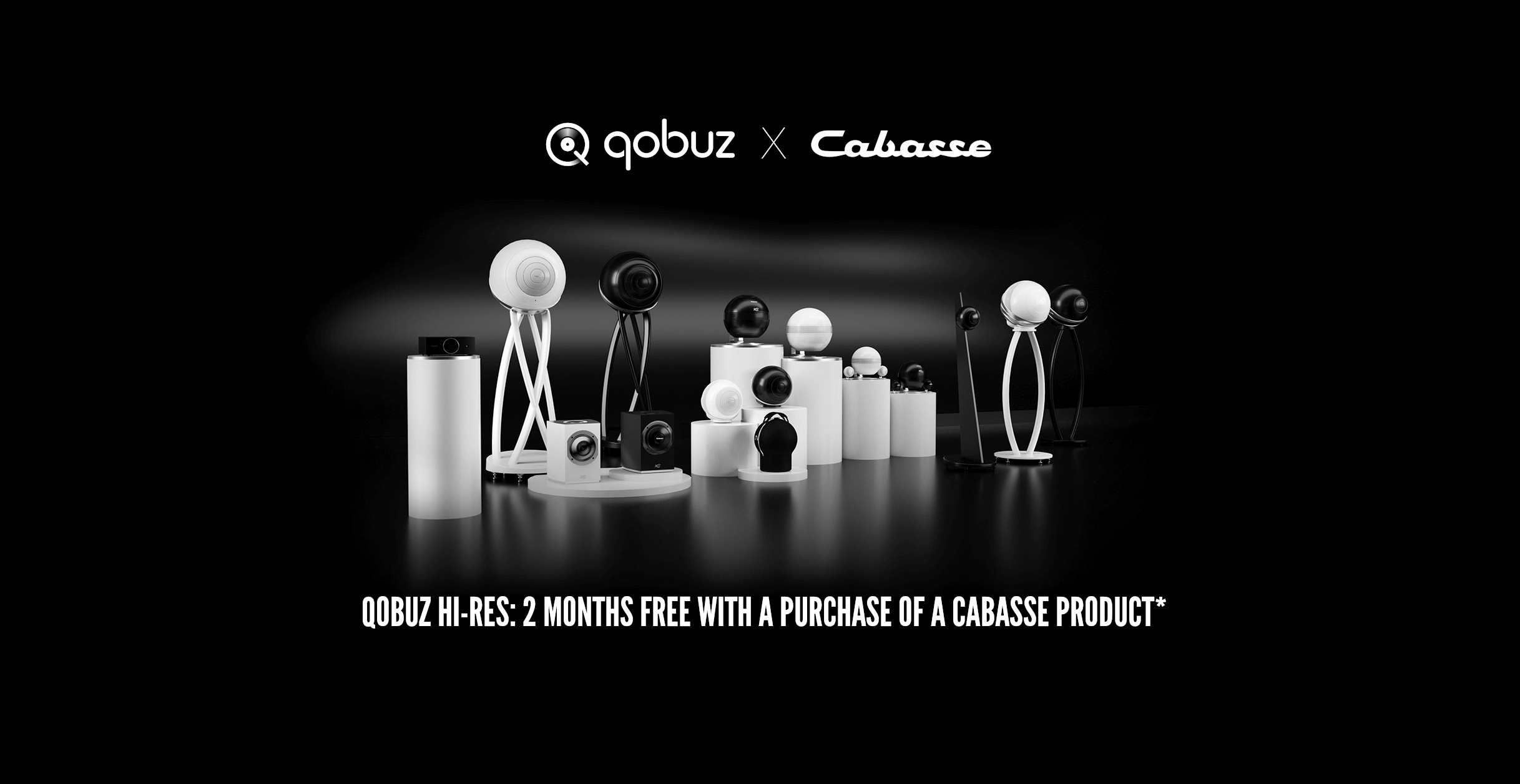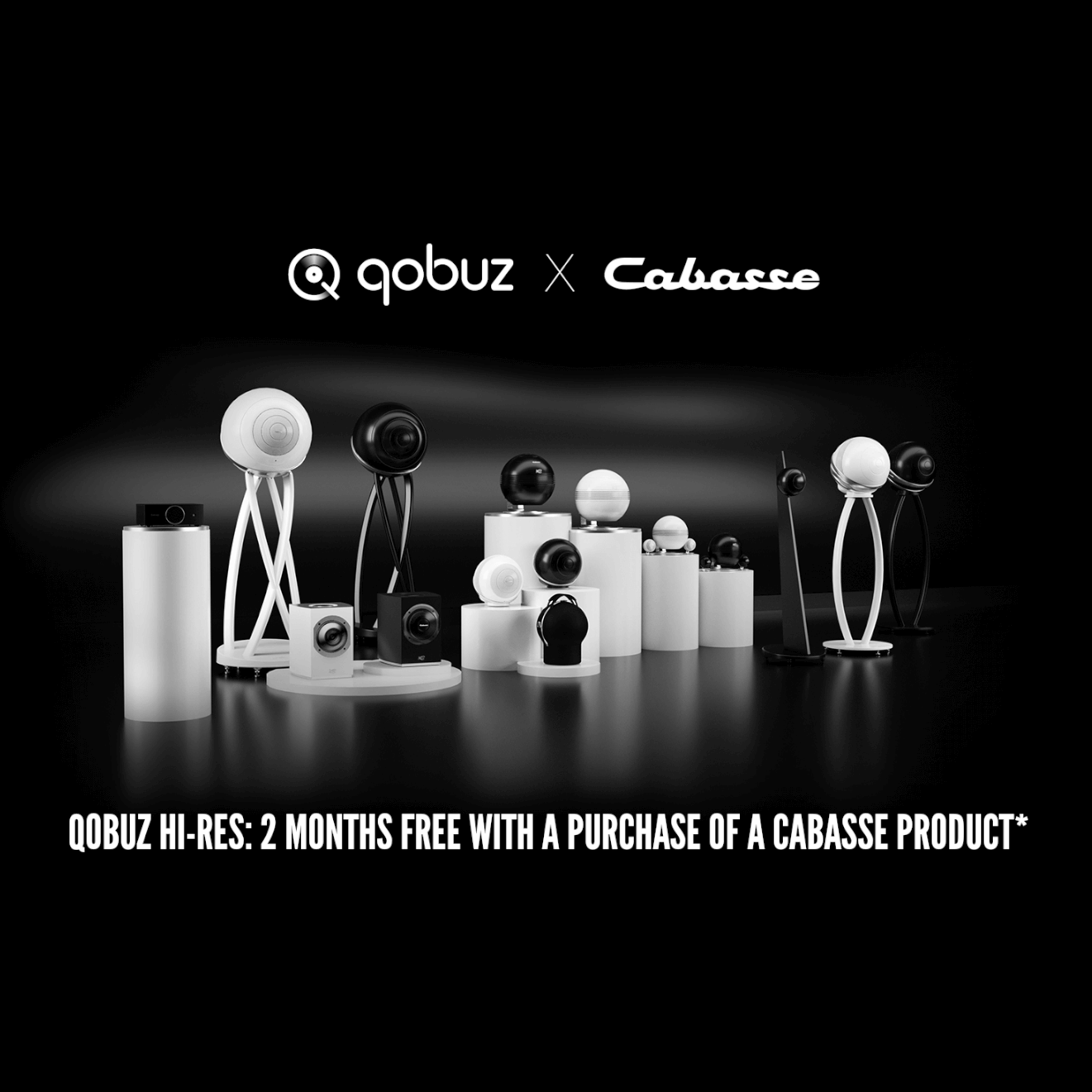 How to redeem this offer :
1) Send your invoice (as a .PDF file or photo) at qobuz@cabasse.com
2) Create your Qobuz account at the following address: https://www.qobuz.com/signup 
3) Enter your code in your profile, section "My Gift Codes" and "I have a gift code".
Qobuz is totally compatible with all your devices.
The biggest Hi-Fi brands in the world are partnered with Qobuz: get the most out of your Hi-Fi system. 
Develop your musical knowledge.
 Our unique editorial team unscramble today's musical landscape and help you continuously discover new artists, genres and labels through exclusive interactive articles.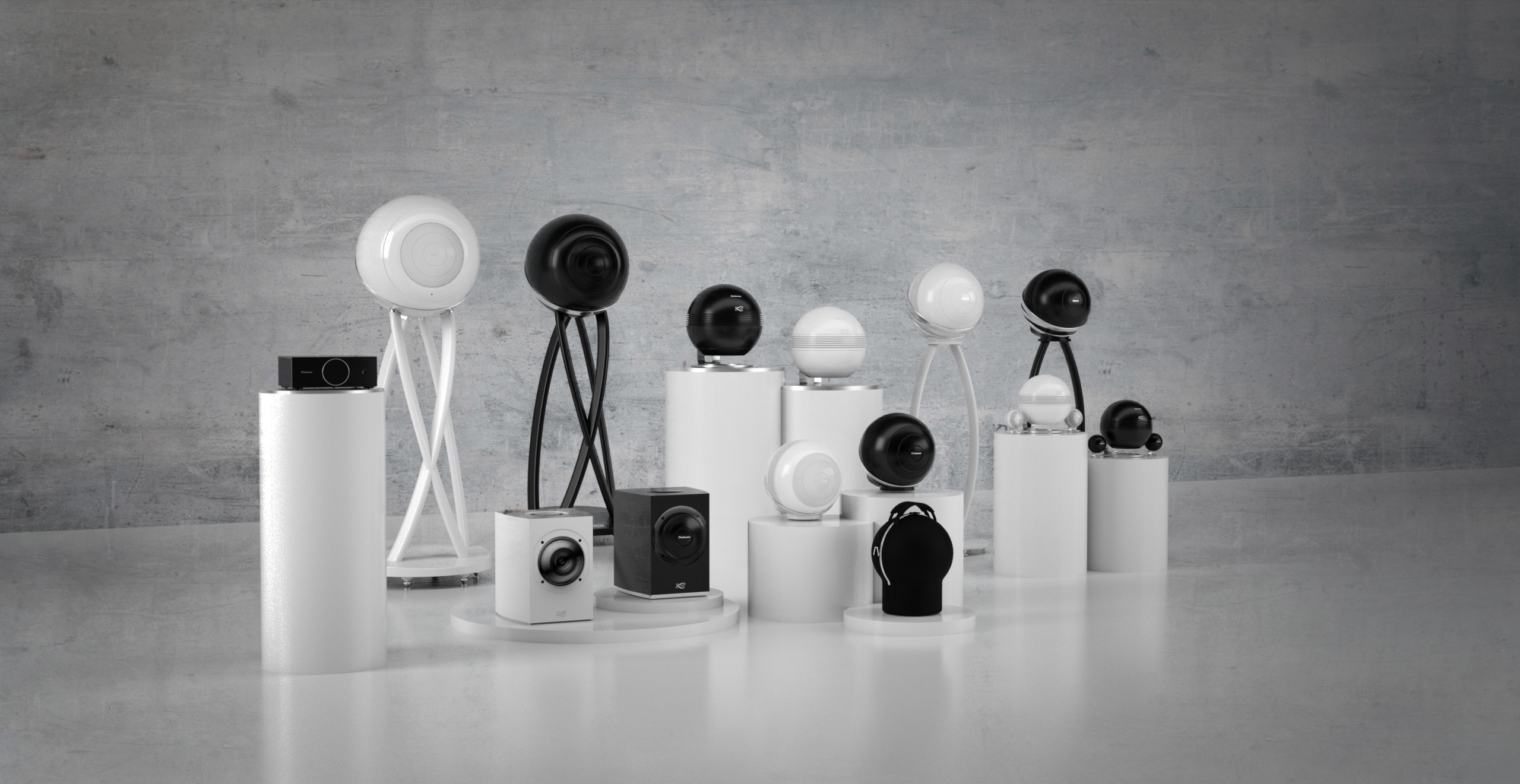 Qobuz Hi-Res: 2 months free with a purchase of a Cabasse product*
The 2-month trial offer in Hi-Res quality is valid for an eligible Cabasse purchase: the offer activation code will be valid for 2 months from the date of receipt of the code by email. In order to benefit from this offer, you must provide your bank details.
Free trial with no commitment period reserved for new Qobuz customers who have never benefited from a trial period. After the free trial period, the Qobuz Hi-Res subscription will be renewed. You can change or cancel your subscription at any time.
1. List of eligible products?
THE PEARL PELEGRINA, THE PEARL, THE PEARL AKOYA, THE PEARL SUB, THE PERL KESHI, RIALTO, ABYSS, Swell, Stream 1, Stream 1 Blue Edition, Stream Source, Stream Amp, Stream BAR, Stream Base, Stream 3, The Pearl, The Pearl Akoya and The Pearl Sub.
2. In which countries is this offer available?
Australia, Austria, Belgium, Denmark, Finland, France, Germany, Italy, Ireland, Luxembourg, Netherlands, New Zealand, Norway, Spain, Sweden, Switzerland, United Kingdom, United States
3. Is this trial period really free?
Yes, this trial period is well and truly free. We ask you for a valid payment method in order to be able to take advantage of the offer. You will not be charged before the end of the trial period.
4. Can I import my playlists from another platform?
Yes, use Soundiiz.com or TuneMyMusic.com to transfer your playlists and favourites from the streaming service of your choice, all that's left is for you to try the Qobuz difference.
5. Can we listen offline?
Yes, you can import/download your music for offline listening on all of our applications for smartphone, tablet and computer, in the sound quality of your choice.
6. Is there a minimum commitment?
No, you can stop your subscription at any time, even during the trial period, which will stay active until its expiry date.
7. Is the quality really better?
Yes, Qobuz Studio offer 100% of our catalogue in FLAC 24-Bit up to 192 kHz. Qobuz Studio offers more than 80 million tracks in CD and Hi-Res quality.
8. Why should I choose Qobuz?
Qobuz is the only streaming service with a different approach to online music. Unique editorial articles, tailored recommendations, original album reviews and accurate portrayals of artists, access to millions of digital booklets… and an uncompromising sound quality.