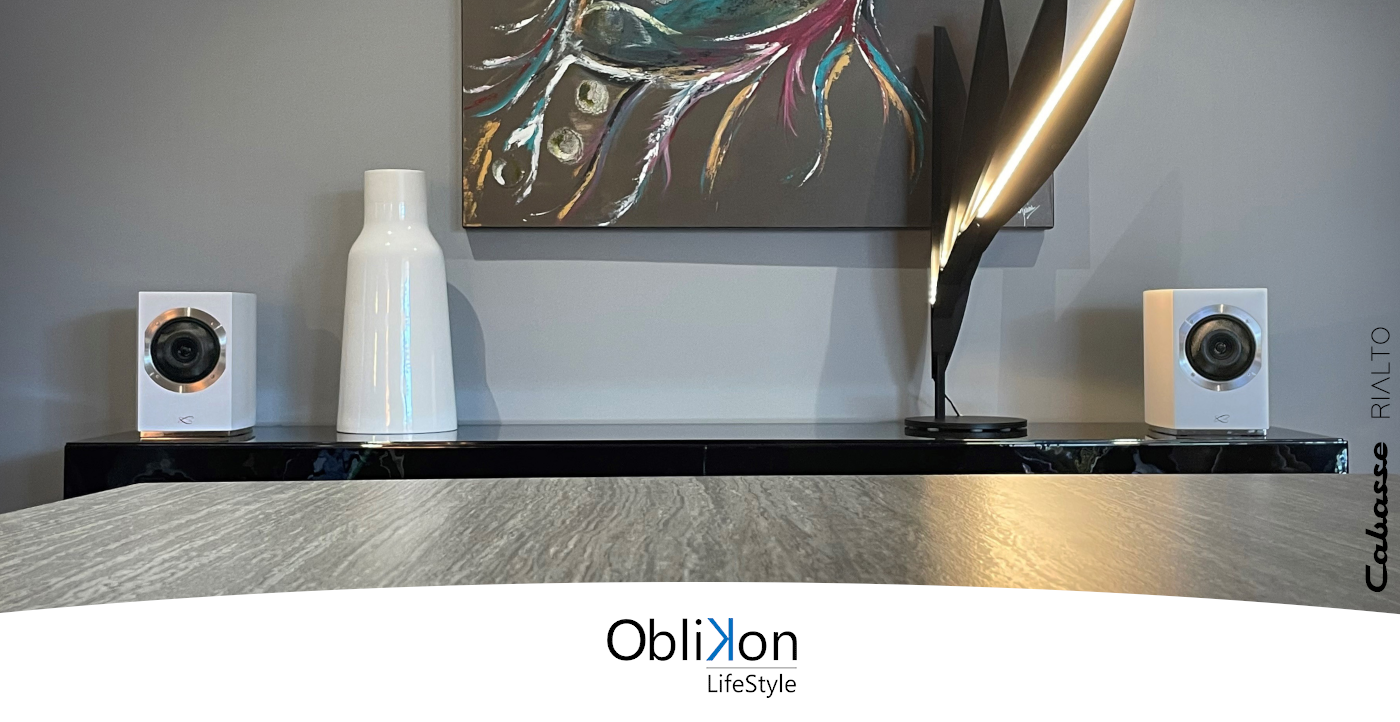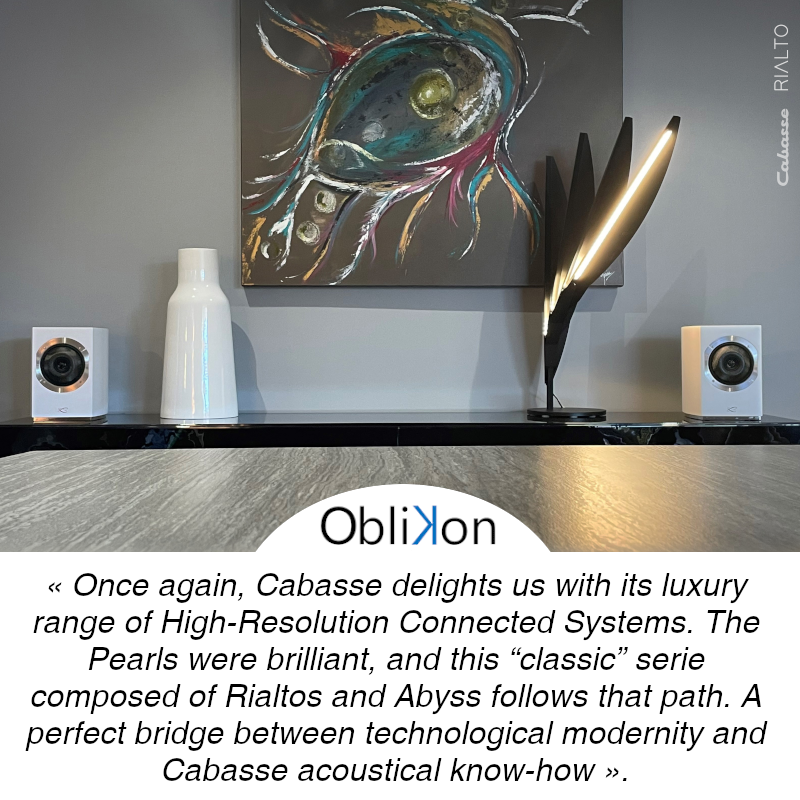 Cabasse Rialto –  Oblikon's review
Discover Oblikon's review about RIALTO, Cabasse's first connected bookshelf speakers.
« For those familiar with this new generation of Cabasse speakers, there are few surprises: they can do EVERYTHING. Each speaker has an impressive amplification capacity: 2 x 300w for the tweeter and midrange, and 450w for the bass ».
« On the "master" speaker, you'll find the touch screen and a volume control knob that we've already seen on the front of the Abyss amplifier. Very discreet, it turns out to be efficient and responsive ».
« Finally, for the (happy) owners of other Cabasse audio systems, RIALTO is obviously compatible with the multiroom ».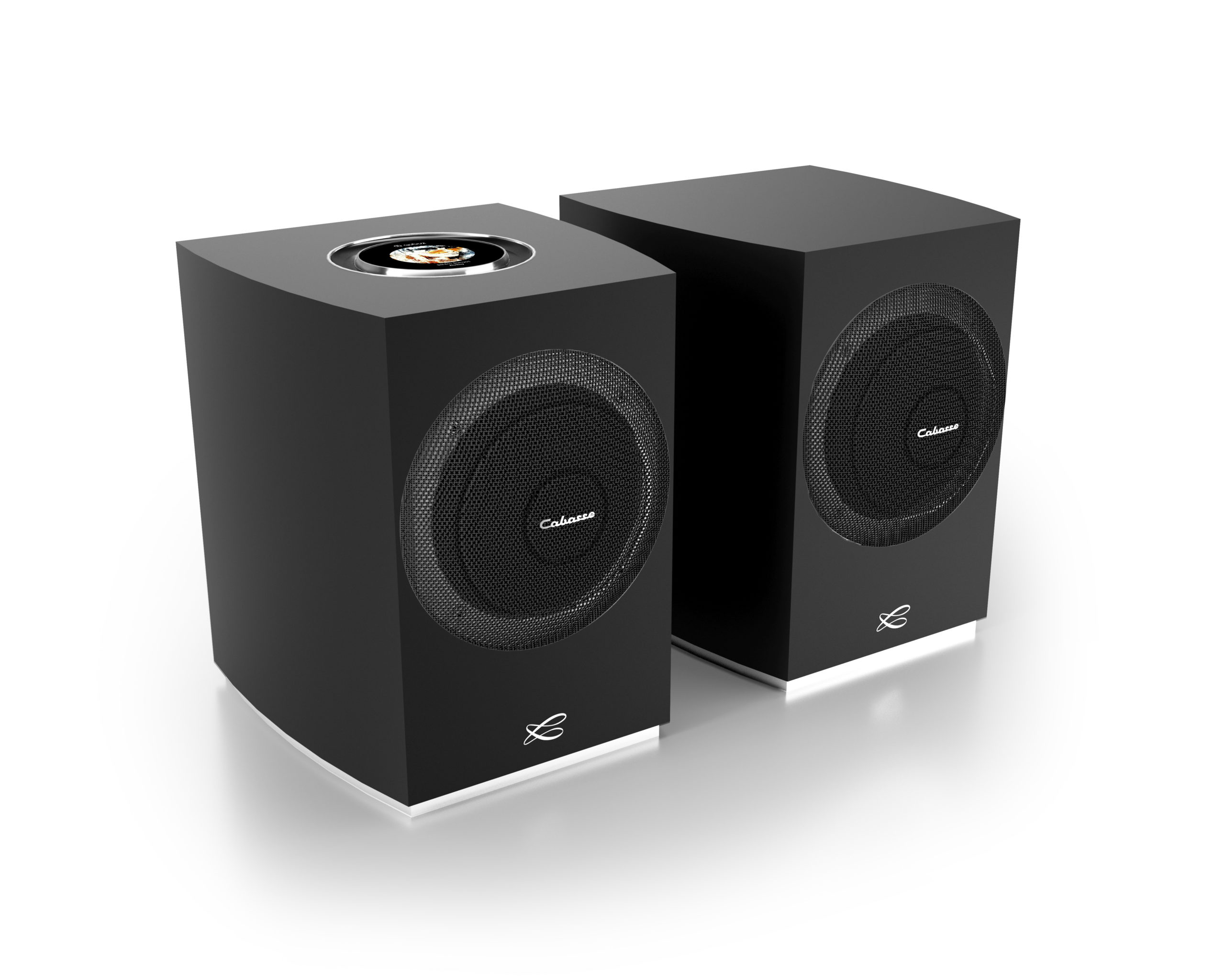 RIALTO, the first Cabasse wireless Hi-fi system in a bookshelf format.
Inspired by the most famous and oldest bridge in Venice, this new audio system named RIALTO symbolises the junction between traditional Hi-Fi and the connected technologies developed over the last 10 years by Cabasse. It embeds the best acoustic and software technologies and is composed of two connected active speakers, in a compact bookshelf format, with soft and rounded lines reminiscent of the Murano.
Subscribe to our Newsletter