Technologies Cabasse
Since 1950, Cabasse has accumulated patents in acoustics, signal processing and connected technologies. Its innovations have one single goal… to offer you a unique sound signature that's dynamic, natural, spacious and precise.
Zero sound interference thanks to Cabasse's coaxial speaker technology
Conceived by Georges Cabasse in 1952 and continuously improved since then, our patented coaxial loudspeakers allow all sound waves to emanate from a single source point so that they propagate in a coherent and natural way, without artificial interference.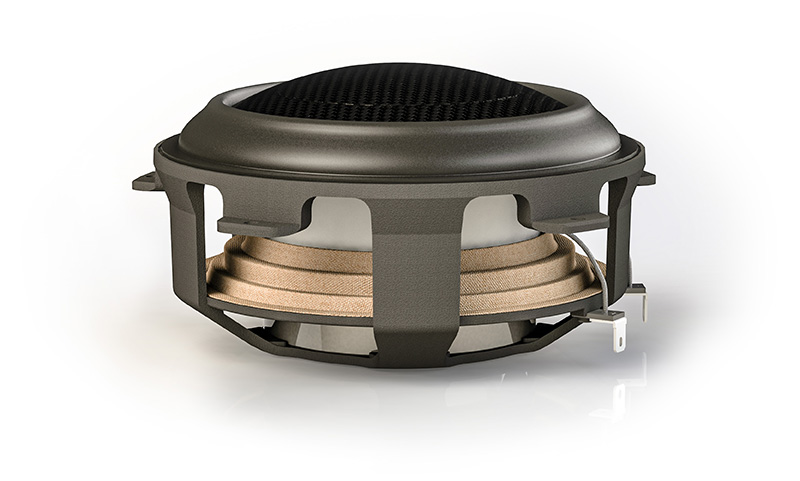 Deep bass boosted by HELD technology  
This patented combination of Cabasse technologies lets you experience the full dynamics of your favorite music from the subtlest to the most punchy sounds without clipping or distortion.
The design of the motor is a perfectly symmetrical (double winding/double air gap) underhung type motor with perfectly linear excursion and low and symmetrical inductance variation featuring excellent power handling. The moving assembly allows the coil to pass through the motor and enables the rear suspension to be offset as far as possible from the front suspension for optimal guidance.
Artificial intelligence to control amplification
In our PEARL series, the bass dynamics are enhanced by patented multiband dynamic signal processing with feedback loops to constantly use all the available amp power.
Each speaker is overamplified in order to reproduce constrating sounds. Notes and sound peaks are reproduced without distortion.
DSP : Digital Signal Processing
Increase the volume without compromise thanks to the DFE

With the Dynamic Fidelity Enhancer from our PEARL series, you'll find the balance of the original in background music mode at home, as well as at a party at full volume.
Our signal processing algorithms maximize the power sent to each speaker in real time, taking into account the listening level, spectral content and dynamics of the song.
Close your eyes and see the musicians
The music fills the space in front of you and you distinctly perceive the position of each musician.
Today, our coaxial loudspeakers are found in all the Cabasse ranges to bring you a detailed stereo image and an almost holographic sound scene.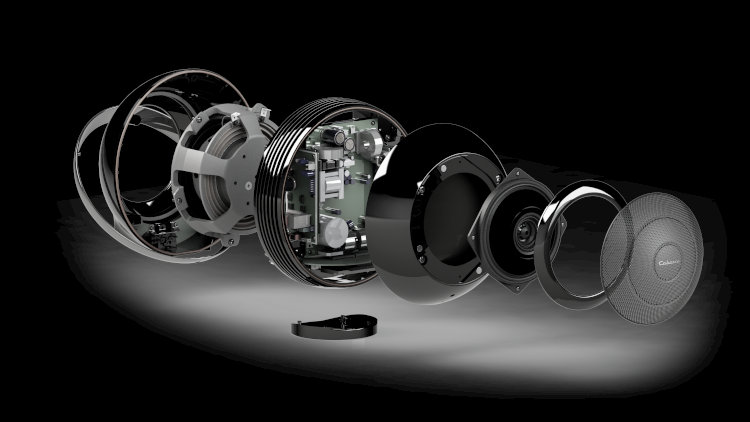 Turn your room into an auditorium
Digital Enhancement
of Acoustical Performances (DEAP)
Cabasse has developed all the DSP profiles adapted to its loudspeakers in order to optimize and adapt sound according to their location in your listening room.
CRCS Technology
As in the most sophisticated systems such as La Sphère, THE PEARL COLLECTION has a patented automatic room correction system with integrated microphone for optimal acoustics whatever the listening environment.
An integrated measuring microphone allows you to perform very quick automatic acoustic optimization, with the use of very high precision digital parametric filters. This algorithm also identifies the "attenuated" spectral bands which are then compensated and the bass level is adjusted according to the speaker placement.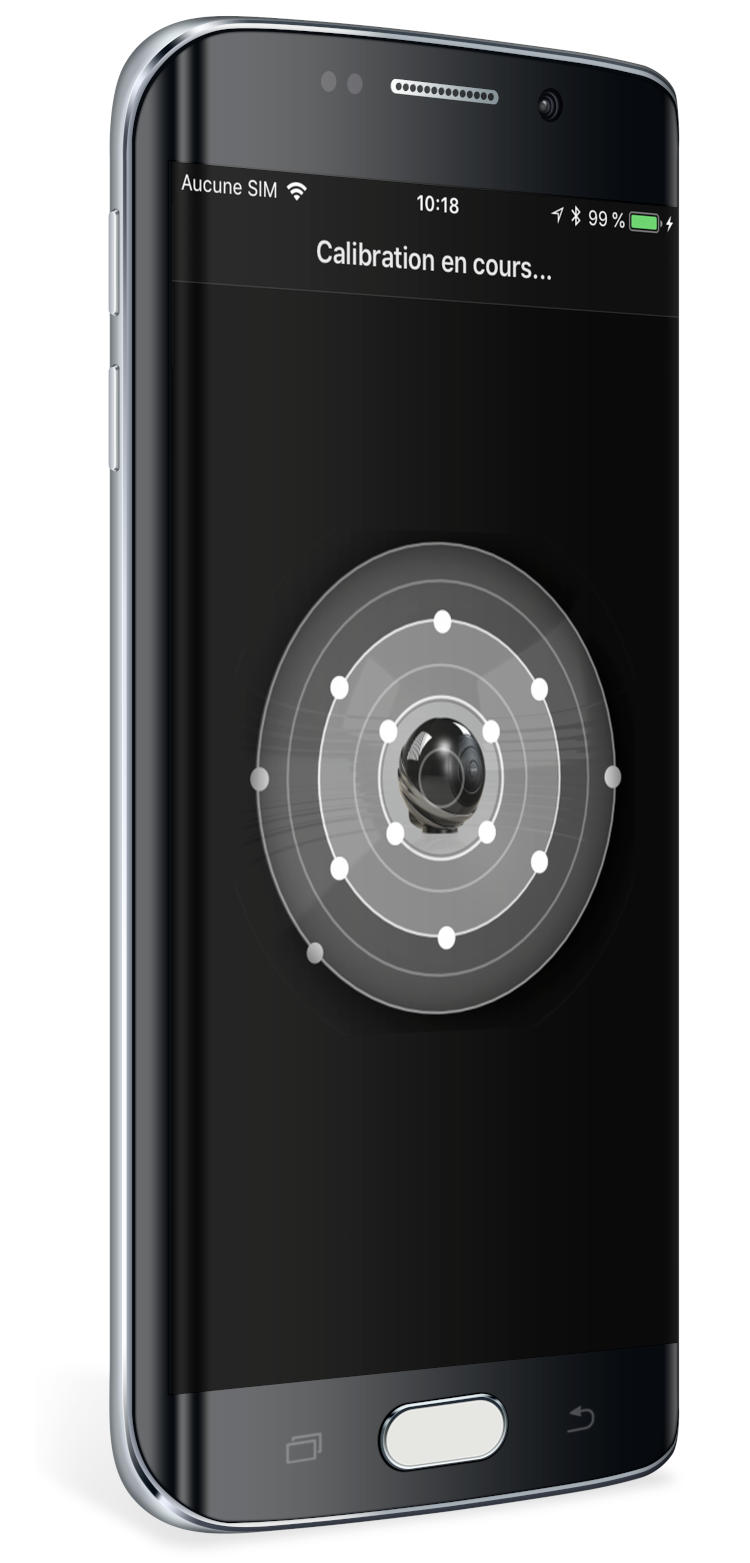 Whatever your listening position is
Our patented coaxial drivers allow for optimal listening even if you're not located exactly in the middle of the two speakers. This means high-fidelity is not only reserved for one person in a room, but it can be enjoyed by a group of people scattered around the room. Our patented coaxial drivers add no coloration to your room's natural coloration.
TV Direct Mode
The Direct mode allows you to minimize latency to be synchronized with the sound of your TV set or other sources.
For a stereo optical configuration, you will need an optical switch. For mono listening, an optical switch is not necessary.
For a stereo RCA configuration, you will only need to connect the right and left channels and define each channel in the app.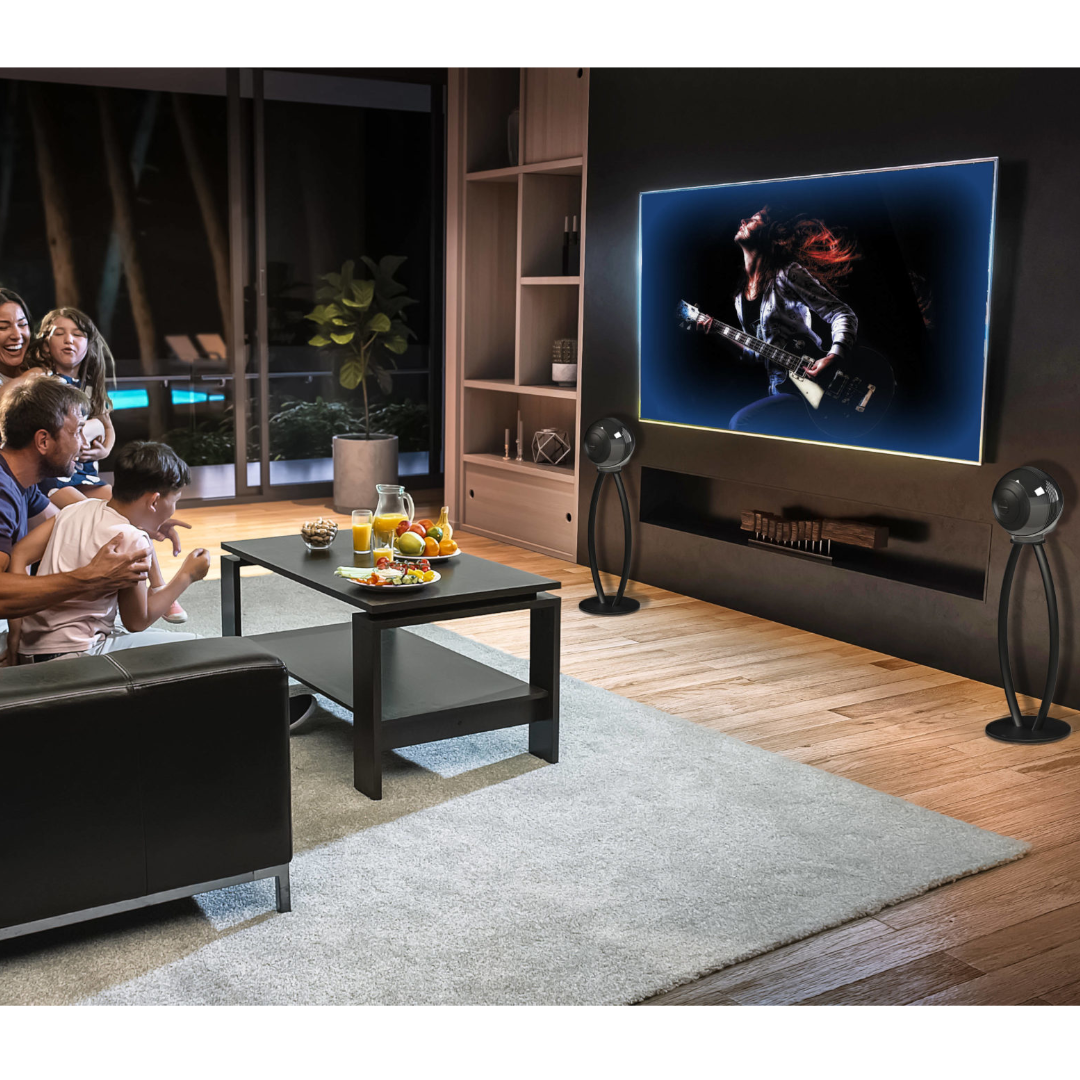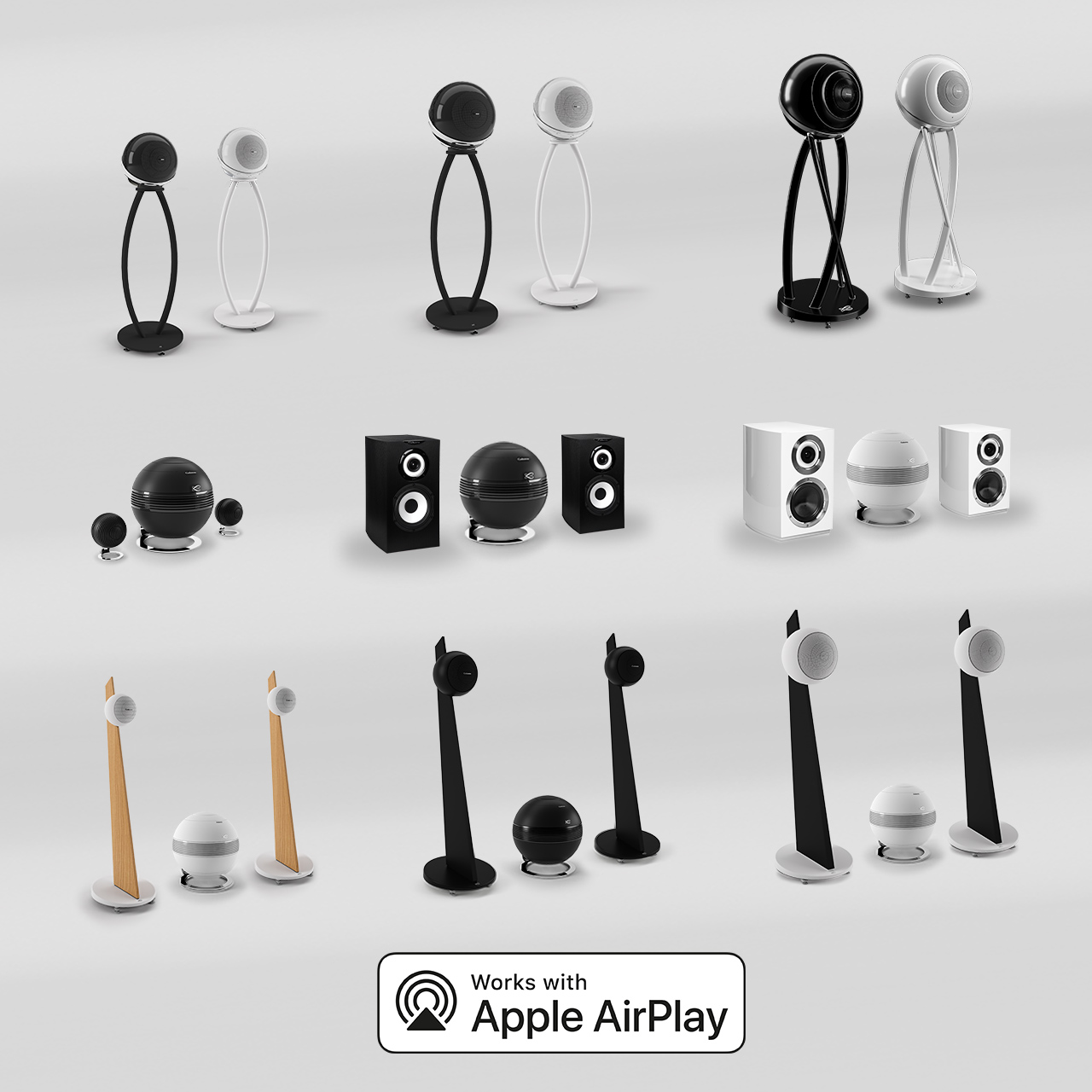 Compatible with Apple AirPlay 2
The entire PEARL COLLECTION supports AirPlay enabling Apple users to stream their favorite songs from an iPhone or iPad to their Cabasse speakers. This software update is also backward compatible to all products in the STREAM range (Wifi) providing it is paired with a speaker from the PEARL COLLECTION.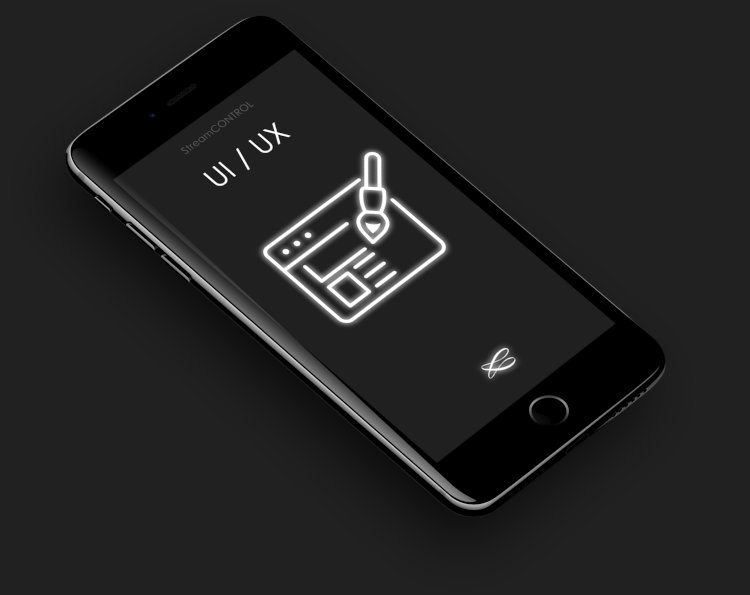 100% Developped by Cabasse
The StreamCONTROL Cabasse application is developed in France premises. The ergonomics, new functionalities and new services are created in-house by our teams and allow us to adapt to the rapid evolution of mobile platforms and intuitif use cases.
Embedded software optimized for HiFi
Code is optimized for our embedded platforms enabling our dedicated audio team to manage the firmware embedded in each of our products for features such as synchronization, calibration or multi-room. This allows total backwards compatibility of our products, and an optimised response in product evolution.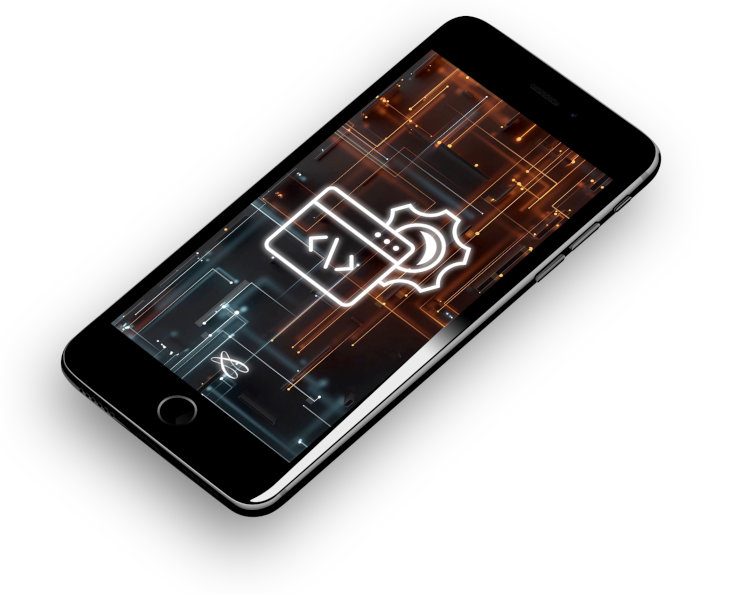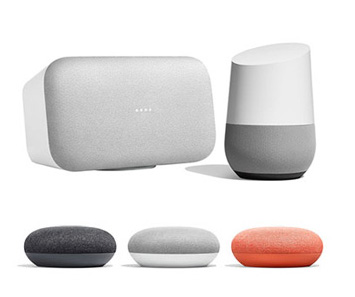 Wide choice of high-end music services
Interoperable with the main SmartHome platforms and supports the main Internet Streaming and Radio services.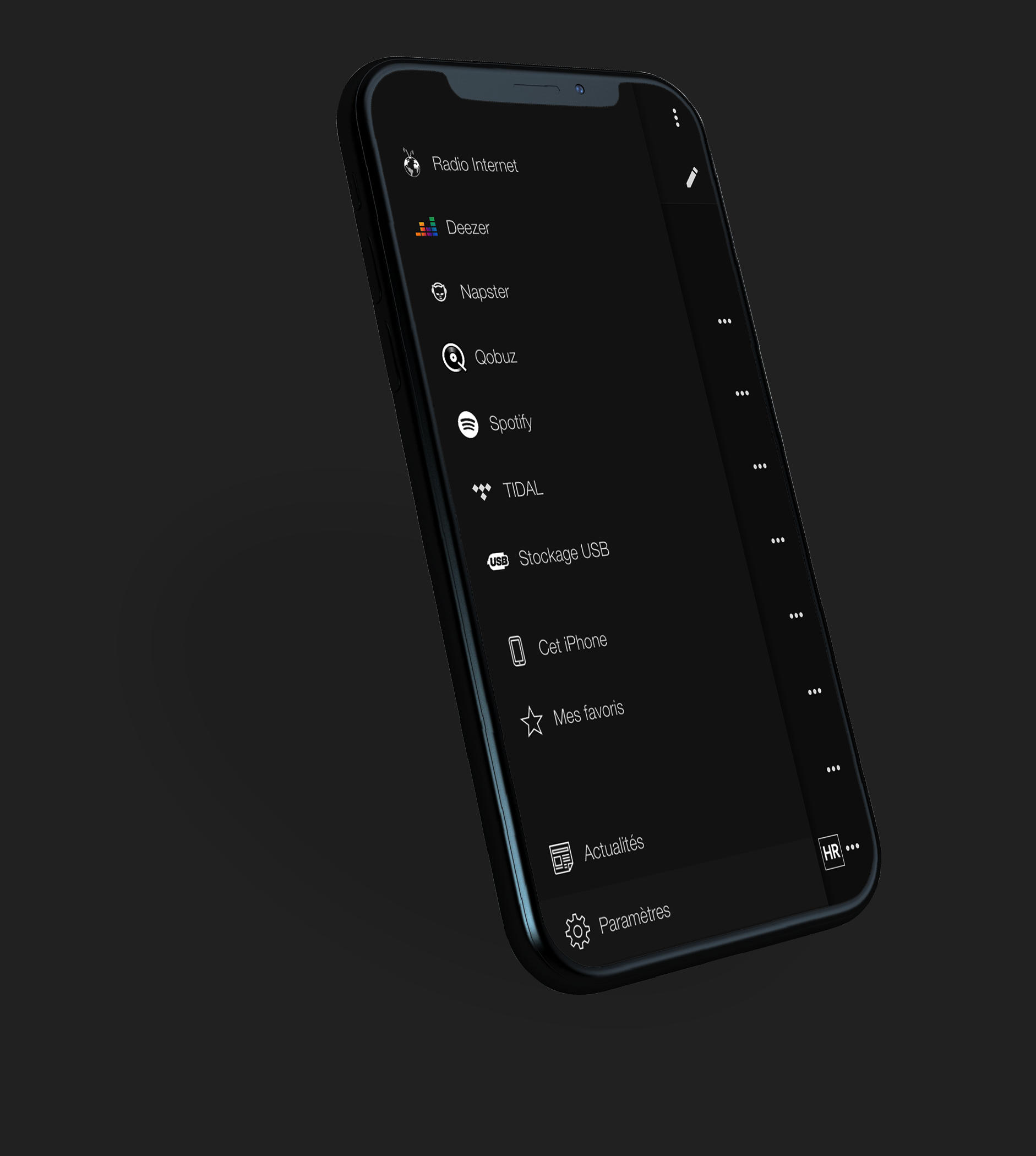 All your services in a single application
The StreamCONTROL app is a platform that offers you a complete range of streaming services, compatible with voice assistants and numerous control options. Browse all your music, podcasts, radios and audiobooks in a single application.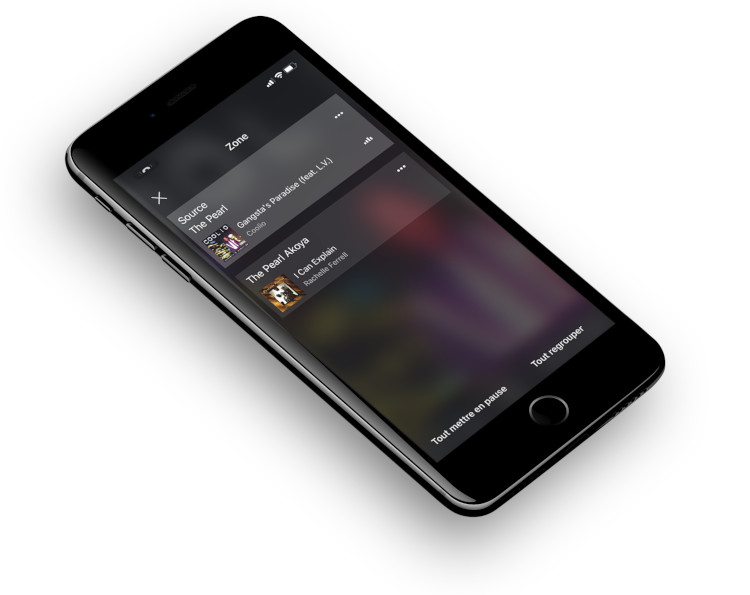 Create music zones in a single motion and access all your sources
Control your devices from any room. Group your speakers to play your songs in perfect sync, save your favorite content, adjust the volume in each listening room and customize settings for a personalized and cleaner playback.
Optimized ergonomics for smooth navigation
Our application simplifies access to your favorites, multi-room management and personalization of the listening experience, thanks to new features, such as the dedicated TV mode.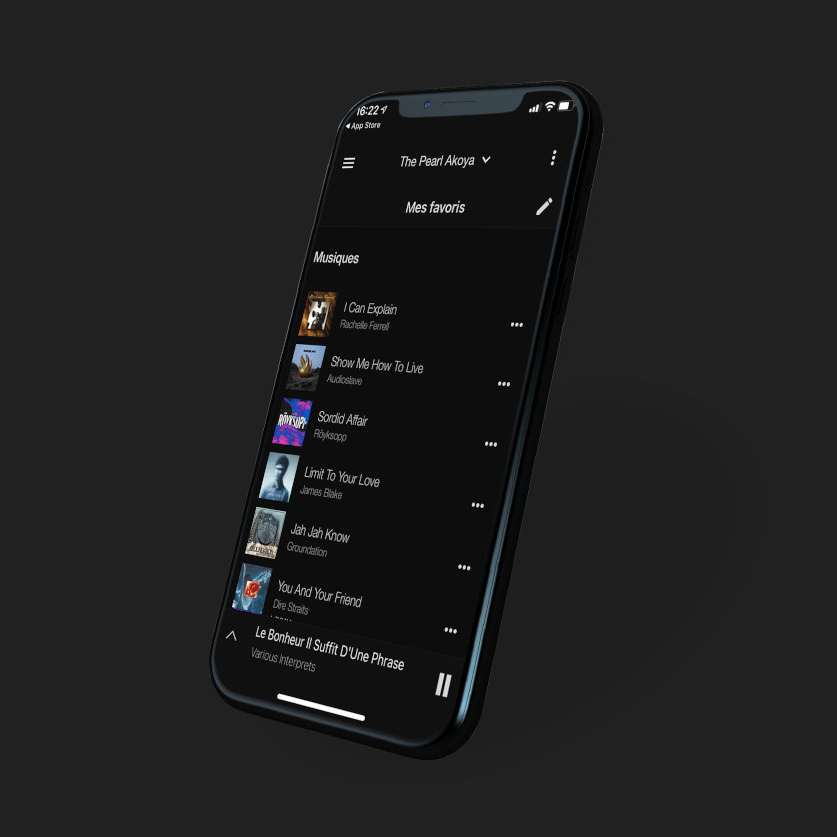 Automatic room calibration CRCS (Calibration Room Compensation System)
In a few seconds, our automatic room calibration allows you to adjust the sound of your system according to your environment.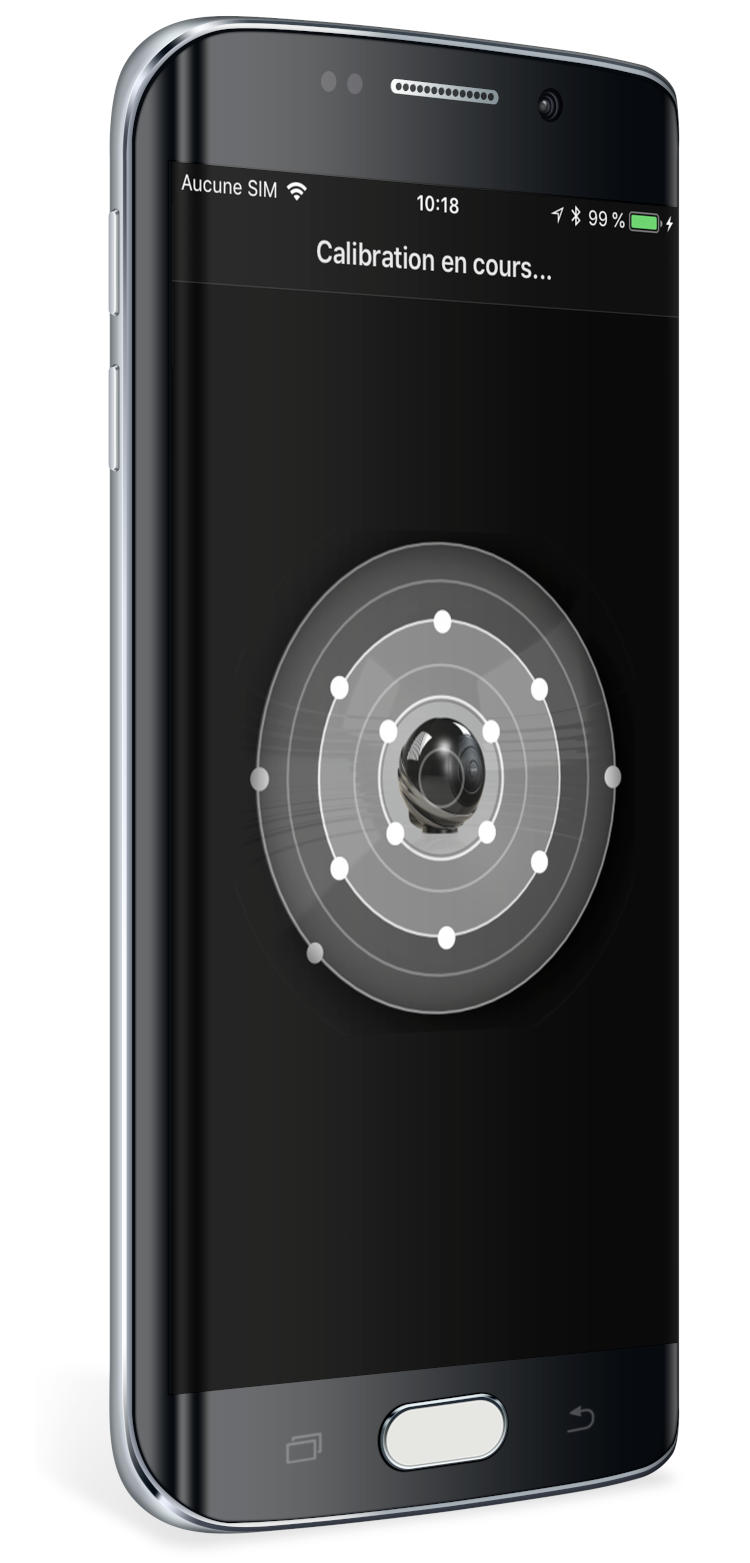 GEN2: A new audio optimization for THE PEARL and THE PEARL AKOYA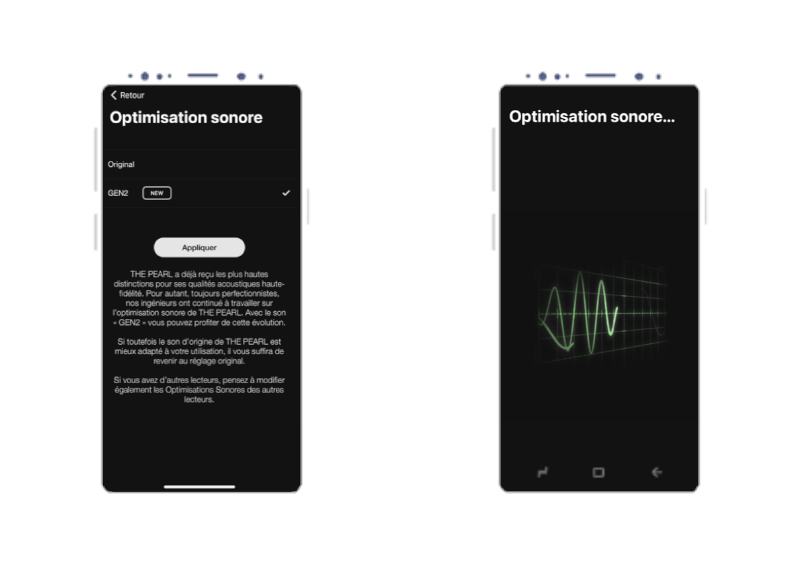 Cabasse integrates the GEN2 sound optimization via its StreamCONTROL
application directly into its on-board software to benefit all users who already own these loudspeakers.
Optimization of the low-frequency dynamics: The signal processing of the new Cabasse DSP




reinforces this already popular quality of THE PEARL and THE PEARL AKOYA.
Optimised automatic room correction to further preserve the overall balance of the loudspeaker




when auto-calibration is activated
Dynamic Fidelity Enhancer: THE PEARL and THE PEARL AKOYA adapt dynamically to the listening




volume in order to offer the most faithful sound reproduction
Safety and balance at very high volumes: When listening to THE PEARL or THE PEARL AKOYA at




maximum volume, the sound pressure limiter protects your speakers and eardrums as much as




possible while respecting the overall balance and source dynamics
The GEN2 profile is available now via the Cabasse StreamCONTROL app for iOS and Android.
THE PEARL PELEGRINA :  Cabasse Acoustic Center – Audio Gallery – Seoul – South Korea