StreamCONTROL
The StreamCONTROL application controls all of your Streaming Cabasse systems and helps you discover, organize and play all of your music and playlists on your Cabasse speakers. Take advantage of over 15 000 internet radio stations and streaming audio services. The StreamCONTROL app also provides access to qobuz, Deezer, Spotify, Napster & Tidal.
Requires Android 4.2 or later
Minimum requirements: iOS 9.0 or later versions. Compatible with iPhone, iPad and iPod touch.
The Cabasse multi room ecosystem is controlled by the StreamCONTROL application. It can be used on a tablet or a smartphone, and controls a large number of audio formats:
• MP3 (up to 320 kbps)

• WMA (WMA9, CBR, CBR up to 320 kbps)

• PCM (16 bits-44.1kHz, 24-bit-44/48/96 kHz, .wav, .aiff, .aifc files, HTTP streams)

• AAC-LC (up to 320 kbps)

• ALAC (.m4a)

• FLAC (16-bit-44.1kHz, 24-bit / 44/48/96 kHz) .
The application also detects all compatible systems on the network, including servers, drives & players. With StreamCONTROL, the network is extended whenever a user adds a Cabasse streaming system creating a reliable connection for all your wireless devices, media players and computers.
StreamCONTROL has a simple interface and intuitive features for controlling Cabasse systems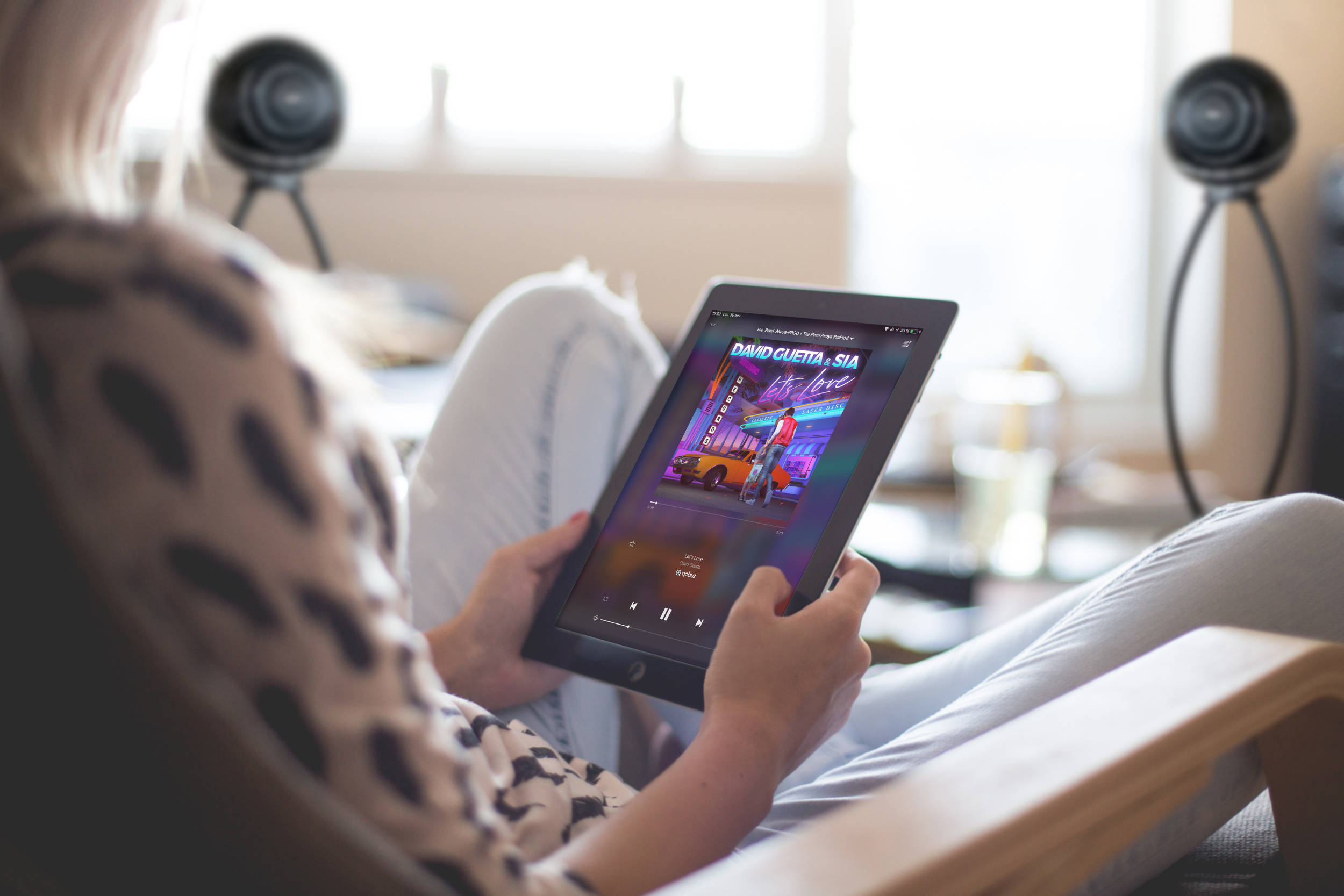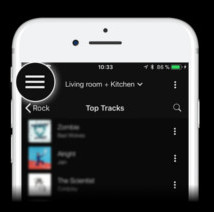 A Simplified Me
nu
Discover a simplified menu where you'll find all in the same place:
• Online music services,
• Your favorites, as well as music saved on local networks,
• Network servers and app general settings.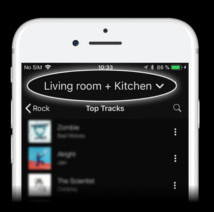 Cabasse Multi-room Audio
Manage several listening "zones" that you can rename based on the room in which your Cabasse Streaming speaker is located.
The menu for each zone makes it easy to:
• switch from one room to the next,
• visualize the zones available in multi-room,
• group, add or remove Cabasse Streaming devices.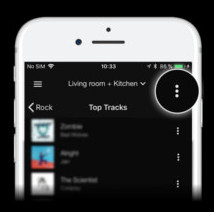 Cabasse Device Options
Press the 3 dots to show the options available for the Cabasse Streaming device that is currently playing audio.

Standby*,

Change sources (WiFi, BT, Aux…),

Play or save up to 5 favorites.

*on compatible Cabasse devices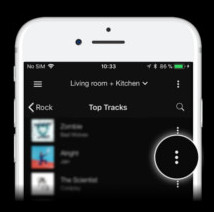 Audio File Menu
Press on the 3 dots to open the options of a track or audio file:
• Play / play on
• Play next
• Add to playlist
• Add to favorites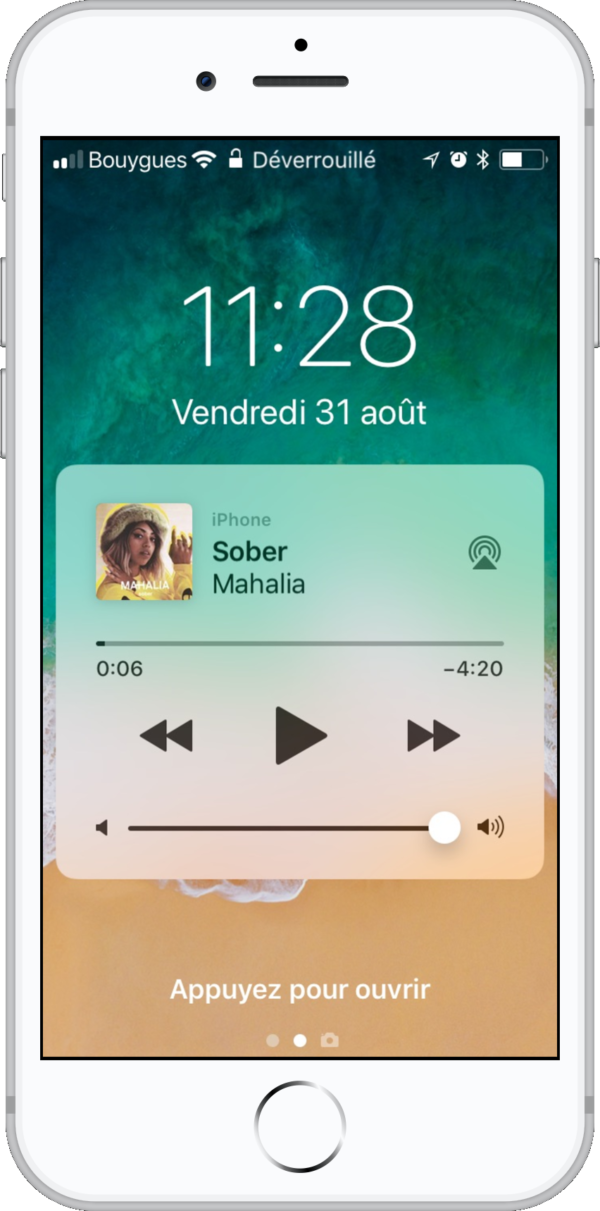 Manage Music from a Lock Screen
Control your music from a lock screen widget on your smartphone or tablet or quick access to the following commands:
• Change tracks
• Play / pause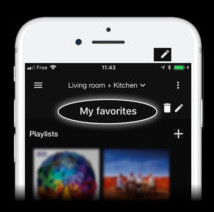 All Your Favorites in One Place
All of your favorite audio sources are now grouped together in one place and can be sorted by playlist, music, radio station, album or artist..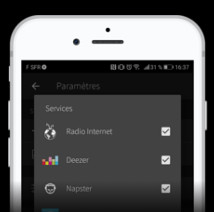 Displaying Available Streaming Services
Simplify and customize the StreamCONTROL app interface based on your needs. Thanks to the "add / delete services" menu, you can activate the streaming services that you want to display in the app, and uncheck those that you don't use.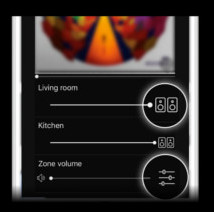 Stereo Mode 
Stereo mode can be configured in a zone with several Cabasse Streaming speakers. While playing a track of music, click on the button located next to the volume bar to alternate between different modes: "left", "right" or "stereo".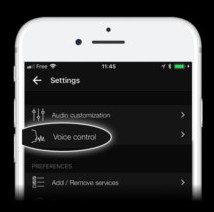 Voice Control
Activate voice control on each of your Cabasse Streaming products. Just simply select your Cabasse device in the menu, and follow the instructions that appear on your screen.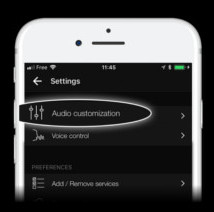 Audio Customization or Tailored Cabasse Sound
Certain Cabasse Streaming systems have custom audio features:
• Equalizer
• DEAP – With the DEAP function into the StreamCONTROL application, the Stream AMP 100 and the Stream Source are equipped with unique technology which enhances the acoustics of the all Cabasse products according to your speakers and their position within your room. More info here.
In the "settings" menu, simply select "Audio customization" and then choose your Cabasse Streaming device in order to access the different customization options available.
DEAP: TRANSCENDING ACOUSTICS
DEAP technology is a tool for optimizing sound, and creates a perfect relationship between the speakers and the amplifier (Stream Amp and Stream Source), offering peak level performance. Whether you decide to position your speakers in the corners of a room or next to a wall, you will still benefit from exemplary acoustics thanks to DEAP technology. To take advantage of this feature, you just simply select one of the 3 suggested configurations in the StreamCONTROL application.
Cabasse Streaming Audio from the StreamCONTROL Universe
Find the nearest authorised reseller!