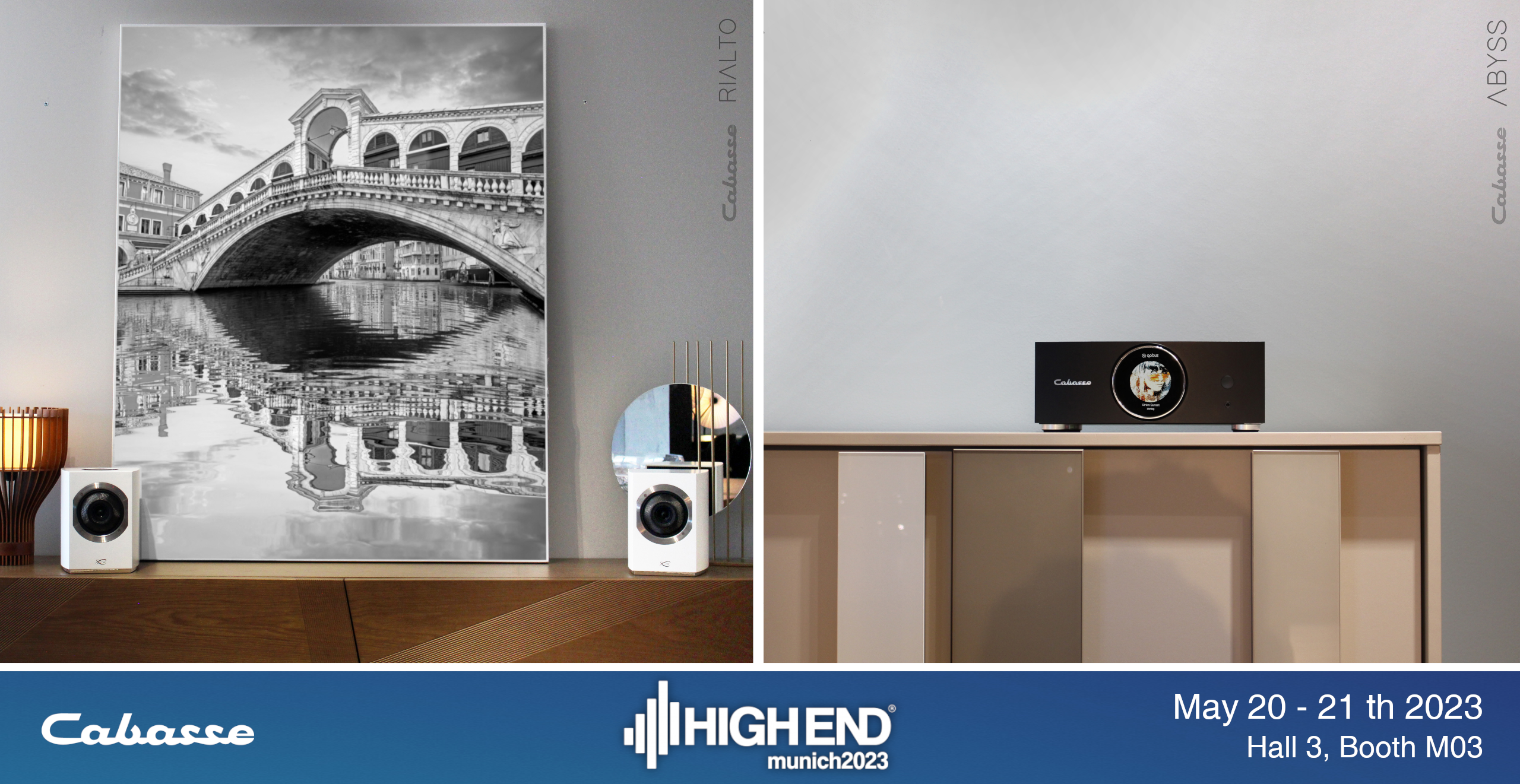 Germany : Cabasse presents the « Classic Connected » collection at the High End Munich audio show 2023.
Cabasse, the iconic French brand leader in the High-Fidelity acoustics market, announces its participation to the High End Munich 2023, European Hi-fi show from May 18 to 21.
Located on ATR's booth (Hall3, Booth M03), Cabasse will present the « Classic Connected » collection, allowing to offer the best streaming sound and the innovations of THE PEARL COLLECTION to a more traditional bookshelf or floorstanding speakers, either in an integrated format (RIALTO) or through a high-end amplifier (ABYSS).
RIALTO is a connected Hi-fi stereo system in a bookshelf format and ABYSS is a high-resolution connected amplifier, a concentration of innovations and the best streaming and amplification technologies.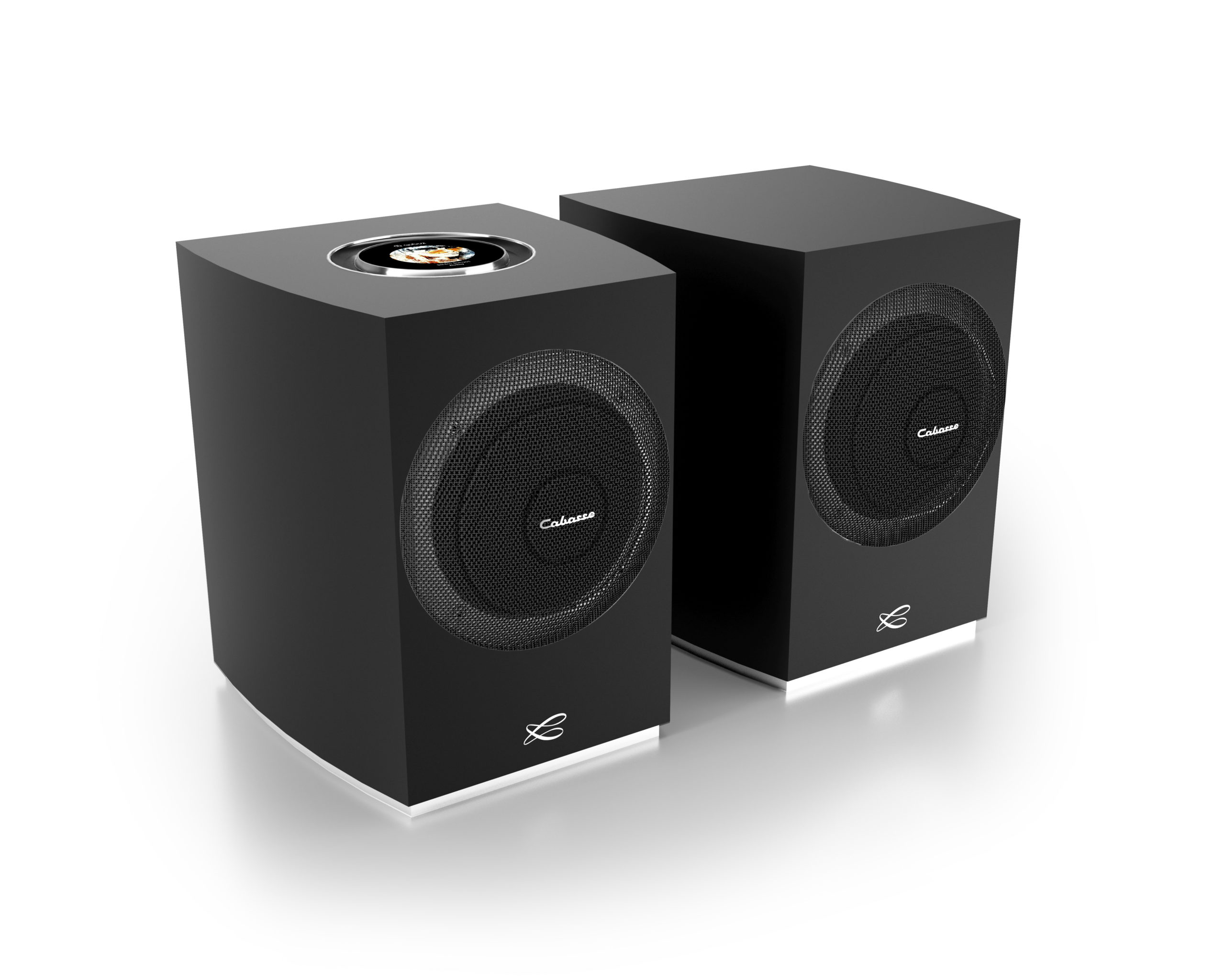 RIALTO, the first Cabasse wireless HI-fi system in a bookshelf format.
Inspired by the most famous and oldest bridge in Venice, this new audio system named RIALTO symbolises the junction between traditional Hi-Fi and the connected technologies developed over the last 10 years by Cabasse. It embeds the best acoustic and software technologies and is composed of two connected active speakers, in a compact bookshelf format, with soft and rounded lines reminiscent of the Murano.
ABYSS, a connected stereo Hi-fi amplifier for total immersion in a high-resolution sound!
ABYSS is a Hi-fi amplifier that integrates the best Cabasse acoustic innovation technologies and the amplification technologies used in THE PEARL PELEGRINA, the brand's connected flagship for customised sound. ABYSS allows you to listen to all your sources and music platforms in stereo and also integrates a TV socket, so you can experience every movie with incredible dynamics.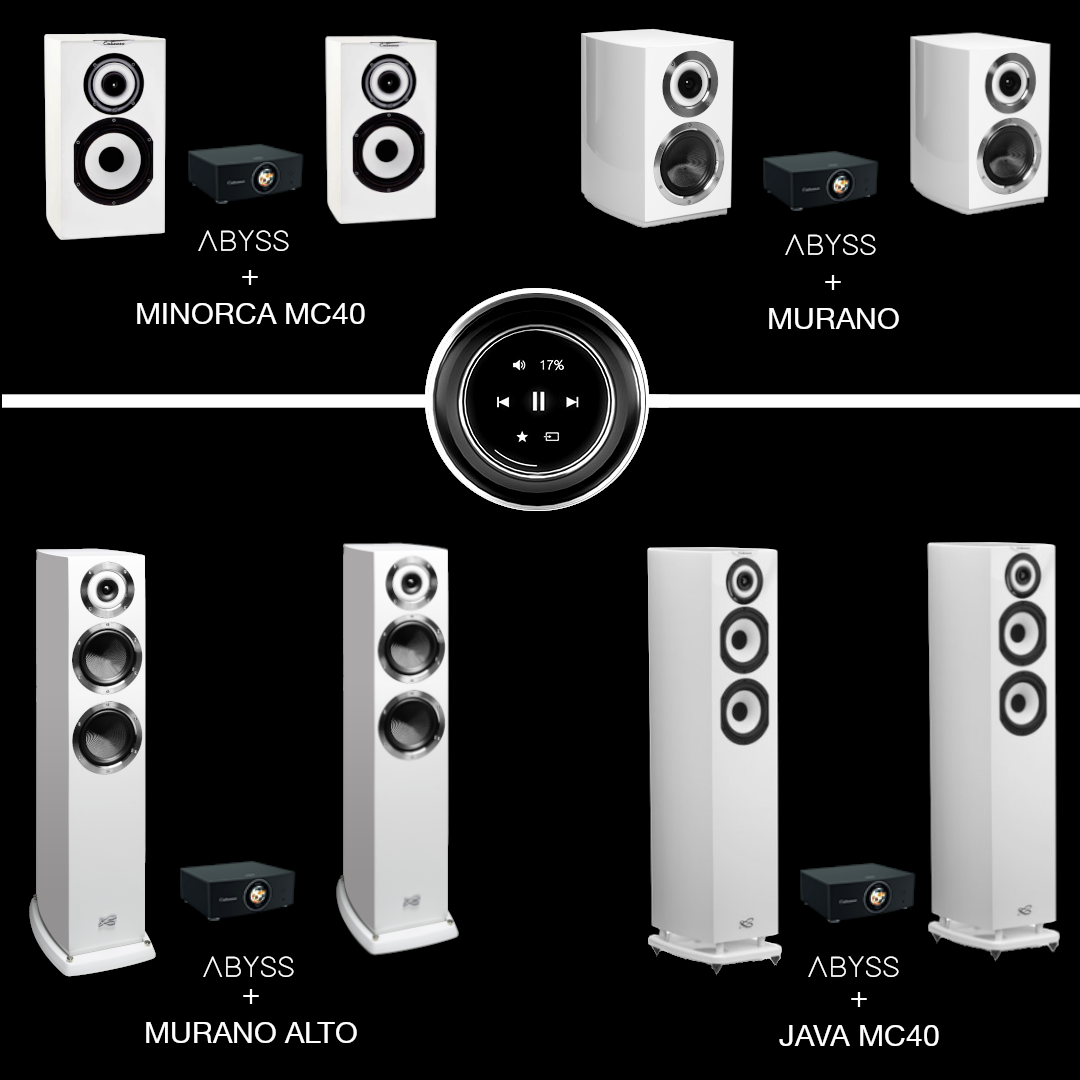 A complete amplifier to enhance all passive speakers
And with DSP profiles specially optimised for all bookshelf and floor-standing system such as Minorca Mc 40, Murano, Java MC40 and Murano Alto for optimum audio performance.
Subscribe to our Newsletter