Cabasse Streaming & GOOGLE HOME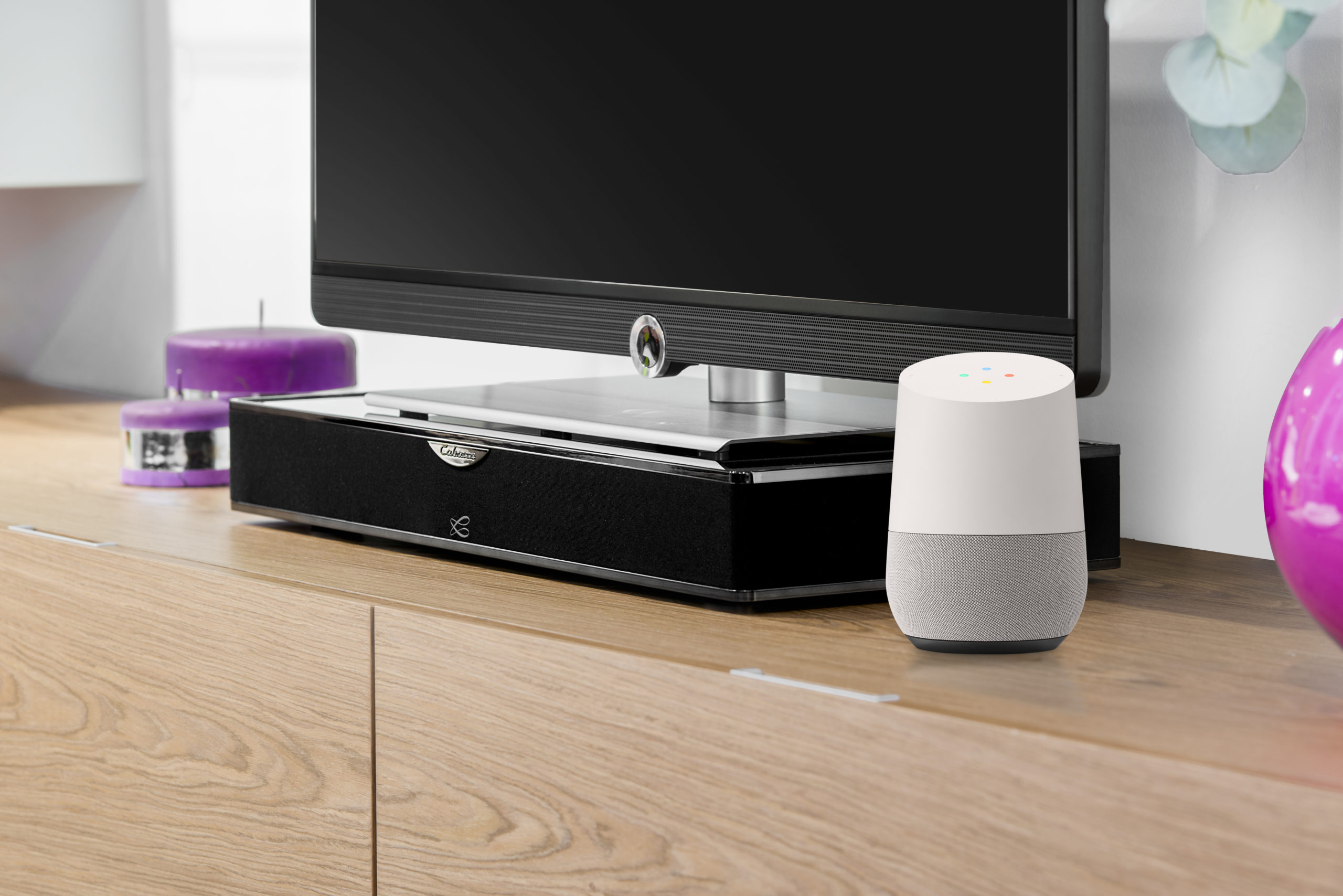 You no longer need to systematically use a smartphone or tablet to manage or play music: just simply ask the Cabasse Assistant, and easily enjoy music on Cabasse systems.
Among some of the voice commands possible:
Audio playback: play music, activate pause, stop music
Manage favorites: save up to 5 of favorite media
Audio level check & management: turn up or turn down the volume
Additional services such as selecting web radio, and other services coming soon…
By associating the Google Assistant with the Cabasse Assistant, users will be able to enjoy their Cabasse sound bar or their favorite speaker with exceptional sound, but also with a virtual personal assistant making it simple to manage and play favorite music.
How do I activate the Cabasse Assistant and connect my Cabasse speaker to Google Voice?
Activate Voice Control in Stream CONTROL
To activate the Cabasse Assistant, simply open the Stream CONTROL application on a smartphone or tablet, and select the Cabasse product you wish to control by voice among: Stream 1, Stream 3, Stream BAR, Stream BASE, Stream AMP and Stream SOURCE.
Follow the easy set of setup instructions in the Stream CONTROL application to access your Cabasse personal assistant, and benefit from an intuitive and smart user experience!



Find the nearest authorised reseller!
Stay tuned and sign up to our newsletter