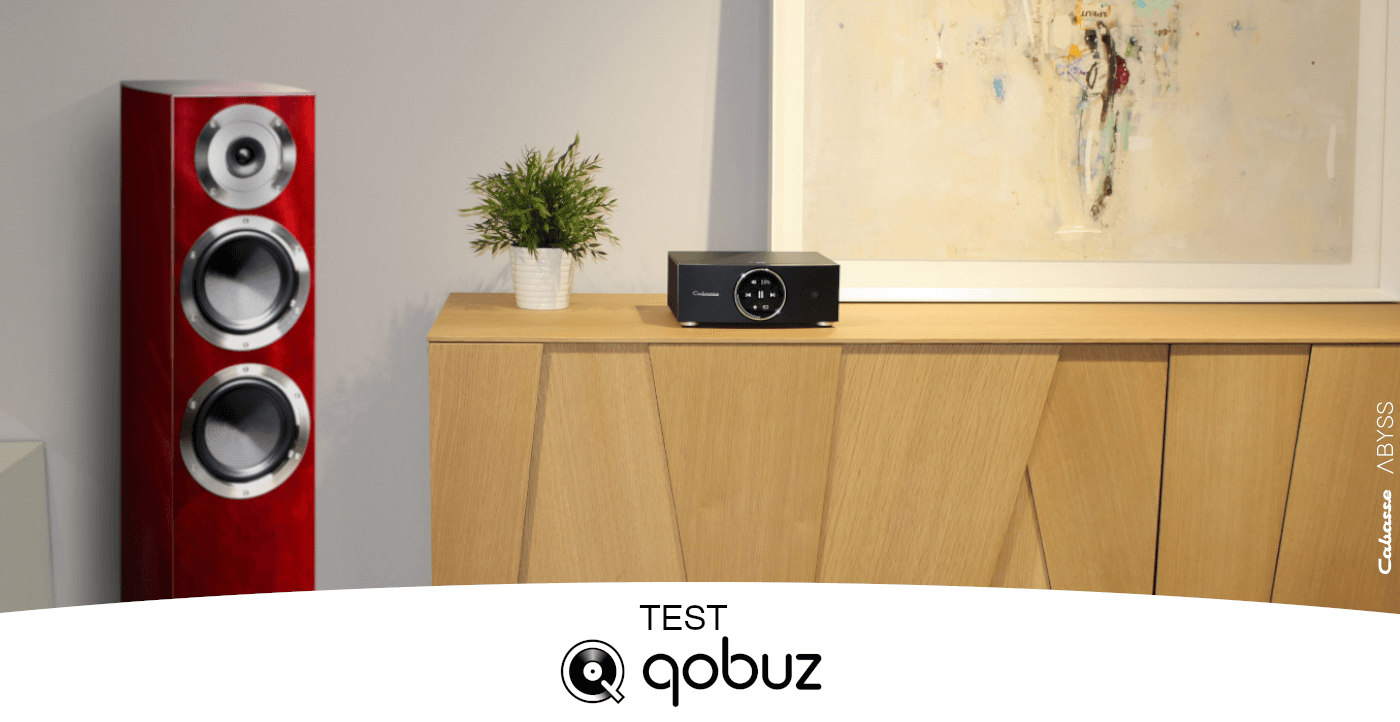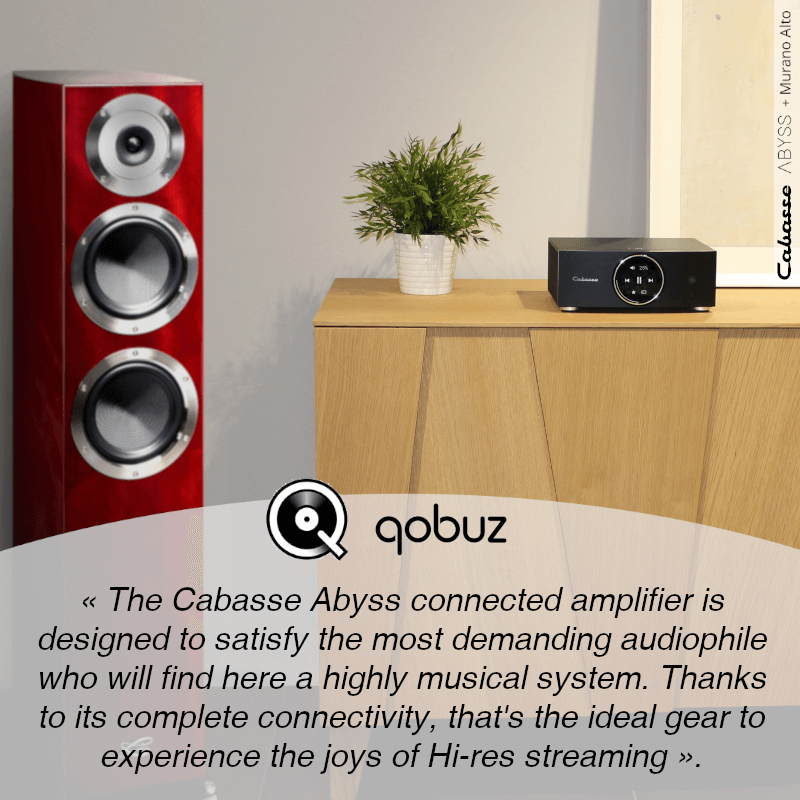 Qobuz reviewed Abyss, « the ideal amplifier to experience Hi-res streaming » !
Discover Qobuz review about ABYSS, Cabasse high-end connected stereo Hi-fi amplifier.
Sober design and finish
« The Cabasse Abyss impresses with its design. Its central eye built with a LCD color touch screen displays the cover of the title currently being listened to. The chrome circle around this screen corresponds to the volume control ».
Dynamic Fidelity Enhancer (DFE) in action
« Let's not ignore the benefits of the DFE sound adjustment. If you are listening at a low level, we recommend leaving it on all the time. It reinforces the low-frequency signal in a controlled and natural way, rather as if you'd switched to the upgraded model of your speakers with larger drivers. The DFE is perfect for enjoying movie sound via compatiblility with the e-arc TV. This experience will make you forget about buying a soundbar ».
Sound range of the ABYSS amplifier
« We start with the electro jazz of Theo Parrish and Maurissa Rose on Free Myself and her carved sounds. The Cabasse Abyss delivers a clear message to our speakers, without emphasis. We are in the world of linearity and obvious respect for the signal. The instruments are very distinct from one another. There's a sensation of rapidity in the establishment of notes, with very interesting objective dynamics. The bass isn't intrusive, while retaining good impact, tension and a good descent into the low frequencies ».
Thanks to @Alban Amououx for this complete review.
ABYSS, a connected stereo Hi-fi amplifier for total immersion in a high-resolution sound!
ABYSS is a Hi-fi amplifier that integrates the best Cabasse acoustic innovation technologies and the amplification technologies used in THE PEARL PELEGRINA, the brand's connected flagship for customised sound. ABYSS allows you to listen to all your sources and music platforms in stereo and also integrates a TV socket, so you can experience every movie with incredible dynamics.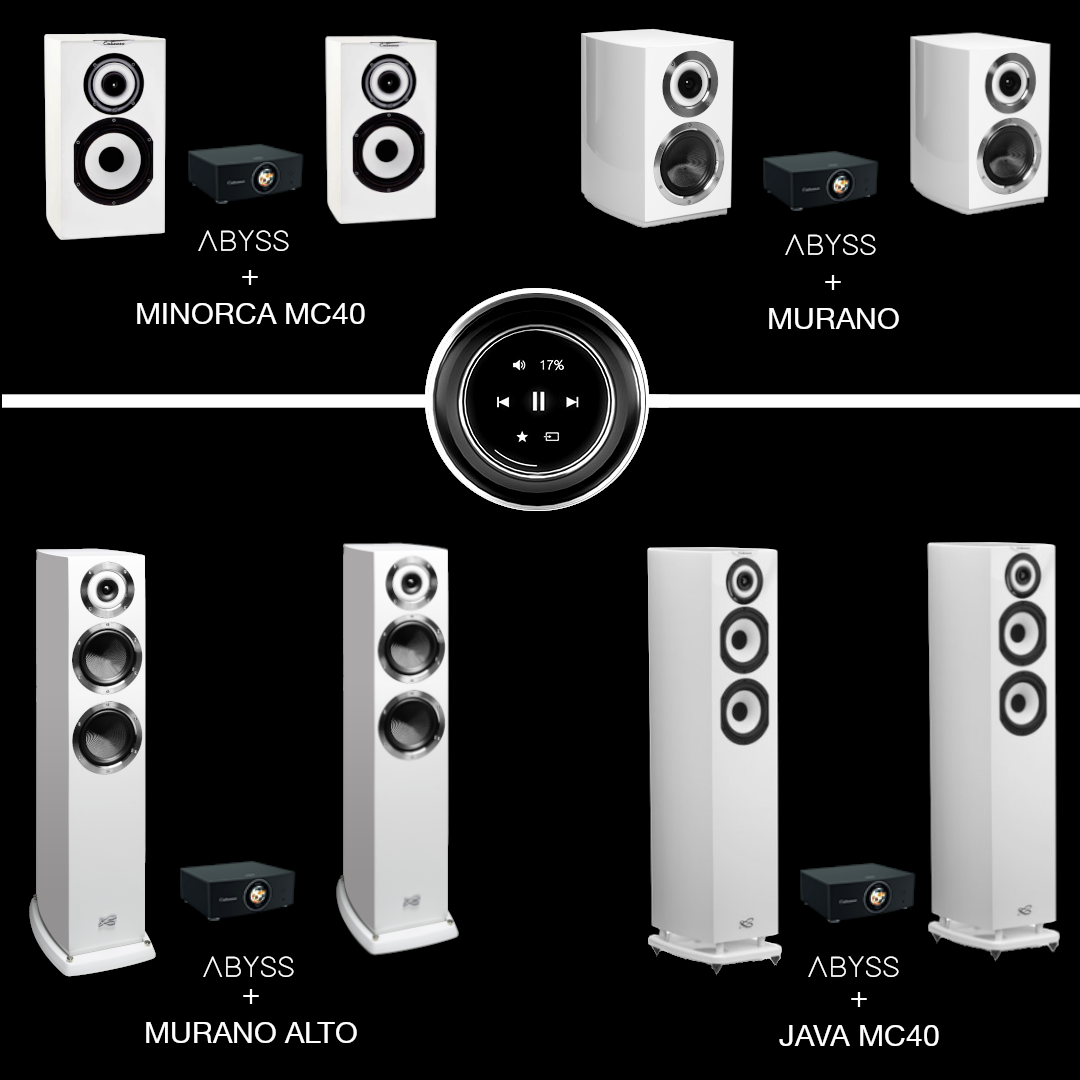 A complete amplifier to enhance all passive speakers 
And with DEAP* profile specially optimised for all bookshelf and floor-standing system such as Minorca Mc 40, Murano, Java MC40 and Murano Alto for optimum audio performance.
Subscribe to our Newsletter