The iconic Cabasse flagship loudspeaker, La Sphère, makes UK debut in iconic Harrods
Discover La Sphère audio system into the new 5th floor technology area in luxury department store, Harrods
Cabasse UK distributor, Connected Distribution, is installing the £200,000 flagship La Sphère audio system into the new 5th floor technology area in luxury department store, Harrods. These striking design icons, manufactured from composite materials originally designed for the European space programme, will be available to the clientele of this globally recognised retailer for the first time.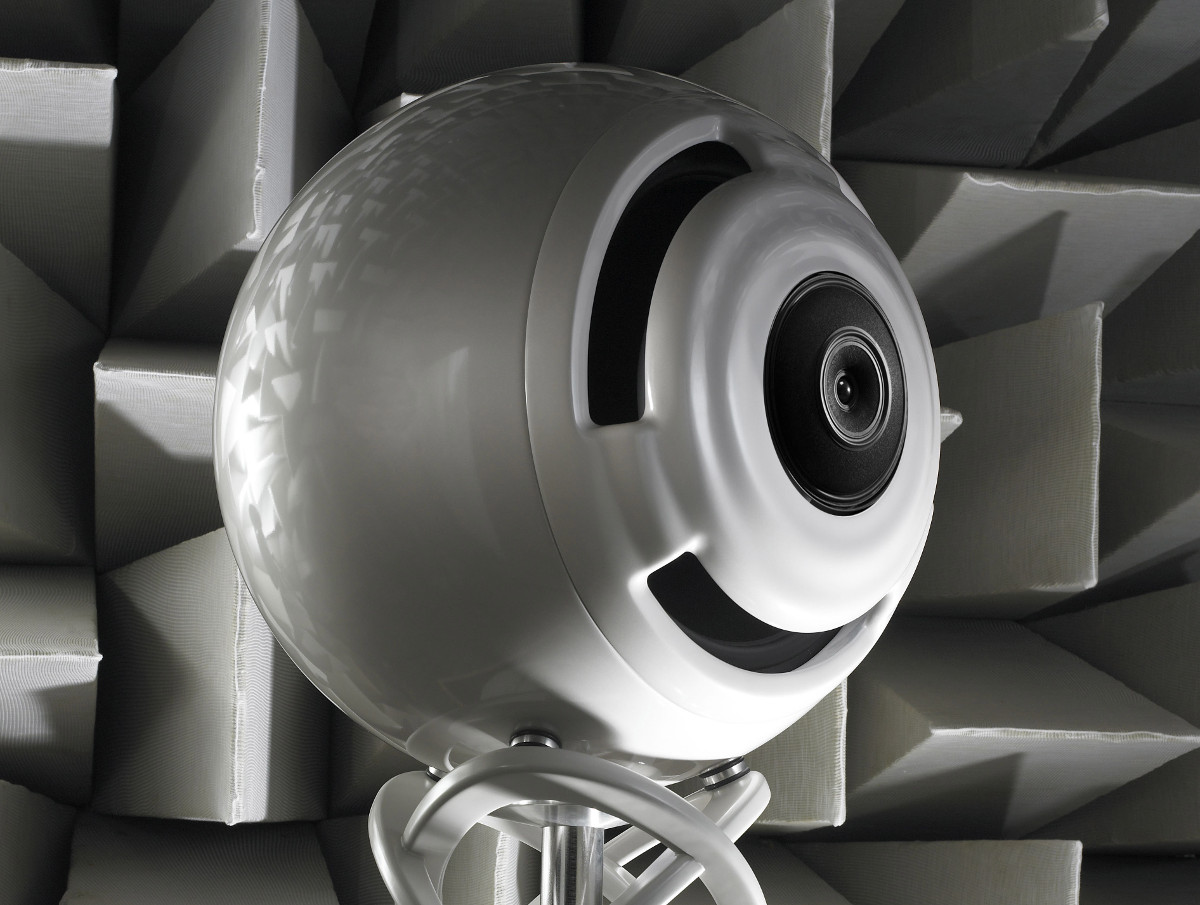 Working with the renowned and multi award-winning French designer and architect, Sylvain Dubuisson, the 1.4m tall aesthetic masterpiece is both beautifully simple and technically perfect for the reproduction of the full audible frequency range. The 70cm spherical enclosure is coupled to the helical die-cast aluminium stand, which positions the speaker at the perfect height for listening with absolute authenticity. Delivery of each La Sphère system to the discerning clients around the world is accompanied by a Cabasse acoustician, who carefully and painstakingly adapts the response of the digital parametric filters to perfectly suit the user's room.
La Sphère is being demonstrated and sold as a complete system. Customers will take delivery of the entire package, which includes the Cabasse amplifiers and digital signal processor, a Cabasse high-resolution audio streamer, a pre-amplifier from renowned US brand Parasound and cabling from another US high-end audio equipment manufacturer, Kimber Kable. High quality mains cabling has been sourced from UK based specialists, Russ Andrews Accessories and all the equipment sits on a dedicated rack provided by Quadraspire. The retail price is just over £197,000.
La Sphère is the ultimate expression of Cabasse's world-leading technology and is the culmination of many years research into the importance of point source audio reproduction from loudspeaker drive units. Recently updated with a new three-way Tri-Coaxial Aramid drive unit and a 55cm low frequency woofer, which are co-axially mounted and digitally controlled, it is the world's only true point-source four-way speaker, with one acoustic centre, absolute linear phase, optimum impulse response and perfect spatial coherency.
La Sphère is supplied with digital signal processing electronics that handle high-resolution music signals, actively control the crossover points between the loudspeaker drivers and the time alignment of the four acoustic centres. 4,800 watts of the highest quality digital amplifiers complete the package. Standard finishes are pearl, black pearl or glossy black, and any other finish can be supplied at a premium price.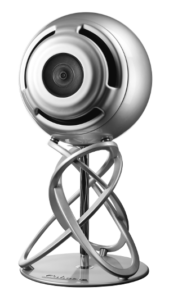 The History of Cabasse
The history of Cabasse can be traced back to the ancestors of the company's founder, Georges Cabasse. It was in 1740 at Mirecourt in the Vosges Mountains, France, that the first Cabasse violin was crafted. Five generations of luthiers who followed pursued the tradition, supplying violins, violas and cellos to the world, many of which are still in use with orchestras today. Georges had a passion for perfect music performance that led him to build the company that bears his name in 1950. Today his legacy lives on in products like La Sphère, which make it easy to understand what it is about music that first inspired George Cabasse.
About Cabasse
Cabasse, the name for French audio since its creation by Georges Cabasse in 1950, has always been focused on one goal: perfection in sound reproduction. Motivated by research and the quest for innovation, Cabasse invented and developed coaxial driver technology present in its speakers to this day. Thanks to coaxial technology, it is possible to fit several drivers into a small space offering audiophiles and music lovers alike the essence and thrill of pure sound.
Cabasse was acquired in October 2014 by AwoX, a specialist in pure-play technology for connected objects and Smart Homes. Experts in streaming technologies, AwoX completed Cabasse's product range while reinforcing the company's position as a leader in the HiFi market. It is the group's ambition for Cabasse to become a key player on the HiFi streaming market.
Learn more about Cabasse by visiting our Corporate Section.
About Harrods
Harrods began as a wholesale grocer and tea merchant in east London, first opening its doors in 1834. Since then, it has grown to become the world's most famous department store, known for its unrivalled range of luxury merchandise. As well as exclusive brands and myriad departments, one of Harrods' most renowned attributes is its unparalleled service. Harrods continues to be guided by its philosophy of "anything is possible" and, to this day, our customers remain at the heart of everything we do. Harrods.com
About Connected Distribution
Connected Distribution is a Cheltenham based trade distributor of custom installation, home cinema and hi-fi products. Formed in 2000 the business is the sole UK distributor of several highly respected brands: Atlantic Technology, Cabasse, Pulse-Eight, Heed Audio, Parasound, Russound, Soundcast and sub-distributors for other leading brands, including Sanus and Yamaha.
www.connecteddistribution.com